Spain allocates 13 million to technology-based agricultural business projects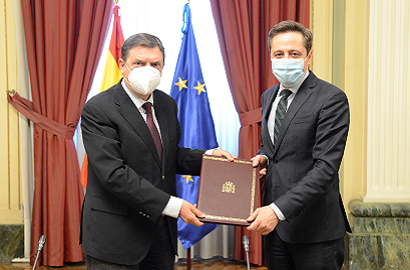 20 September 2021
The programme represents a business opportunity in the country while contributing to rural development and regional balance 
The Ministry of Agriculture, Fisheries and Food and the National Innovation Company (Enisa) have launched Pyme Agro, a line of loans intended to promote business growth and new business models as part of the digitalisation strategy in the Recovery, Transformation and Resilience Plan. This new line, furnished with 13 million euros, represents a business opportunity for this part of Spain, while contributing to rural development and regional balance.
The programme is aimed at both startups and companies in the processes of growth, consolidation or internationalisation through the funding of business projects that develop technology-based activities (agritech), having a special focus on initiatives with the capacity to generate quality employment for young people and women.
As reported by the Ministry, applicant companies must have their registered office in Spain and undertake the necessary investments to carry out specific projects, including refinancing, and basing their activity on the generation of new products, processes or services. These business projects must be technically and economically viable, as well as having an innovative and novel business model or with clear competitive advantages.
The line of credit is furnished with 13 million euros, ten million of which will be charged against the European recovery funds, and the other three million against the Ministry's ordinary budget. This programme is scheduled to continue in 2022 and 2023 through signed agreements for 15 and 10 million euros. The financial instrument offered by ENISA is the participatory loan, with amounts of between 25,000 and 1,500,000 euros, only requiring the guarantees of the business projects themselves and a solvent management team.
Photo: Ministry of Agriculture, Fisheries and Food