Equinix and Singapore sovereign wealth fund agree to construction of two data centres in Madrid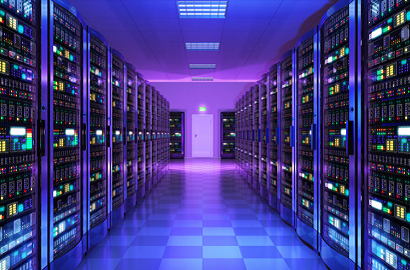 01 July 2021
$280 million to be invested in the capital and expected to consolidate Spain's position as international  interconnection hub
The digital infrastructure company Equinix has signed an agreement with GIC, the sovereign wealth fund from Singapore, to contribute $ 3.9 billion to expand the xScale data centre program, which will open 32 new centres in the next two years. For Spain, it means an investment of $280 million and two new data centres in Madrid, which reinforces Equinix's commitment to the Spanish market and its potential as an interconnection hub.
This agreement is part of the company's expansion strategy, which involves a total investment of $6.9 billion. New data centres, serving the unique workload deployment needs of a specific group of hyperscale companies, add to Equinix's global platform of more than 220 data centres and will be closed in multiple phases throughout 2021, pending regulatory approval and other closing conditions. As the company explains in a press release, GIC will own an 80% stake in the capital stock of the future joint ventures and Equinix the remaining 20% of the capital stock.

As for the Madrid centres, Ignacio Velilla, Managing Director of Equinix in Spain, says that "this announcement is a source of pride for me because of what it means for our Spanish clients and also for all companies that want to expand their organizations within our borders". He believes that this news will allow Spain to consolidate its position "as an international interconnection hub and all that this means in terms of investment: Equinix wants to turn Madrid into a key market in the deployment and interconnection of major cloud providers worldwide".

Its clients include the world's largest cloud service providers, such as Alibaba Cloud, Amazon Web Services, Google Cloud, IBM Cloud, Microsoft Azure, and Oracle Cloud Infrastructure. "With our xScale program, these companies can continue to grow at Equinix while being close to an ecosystem of 10,000 customers. The xScale joint venture agreement allows these large deployments to be structured in an external model that aims to preserve capital for investment in our traditional data centre and digital infrastructure business and maintain our strategic and financial flexibility", highlighted Charles Meyers, Equinix CEO.