Finnair and Wunderdog join forces to set up technology centre in Malaga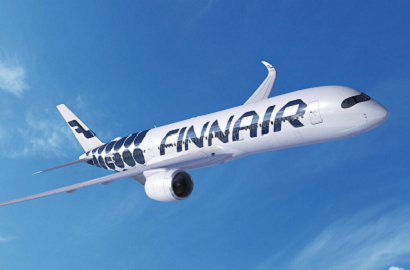 15 December 2021
It will be operational by 2022
Finnish airline Finnair and its software development partner Wunderdog have teamed up to set up a joint technology centre in Malaga in 2022. Both companies aim to build a diverse ecosystem to support the future development of Finnair's digital services. "This collaboration strengthens our capabilities to support strategic initiatives and gives us access to a broader base of experts in this area where we have fierce competition for talent," says Seppo Pöyhönen, Head of Digital Solutions Development at Finnair. "Digital services are at the heart of Finnair's ambition to build a modern premium offering and are a key part of our customer experience in every step of the customer journey," he adds.
The initiative will also benefit the digital development of other customers across Europe. "By combining modern digital ways of working and our world-class talent in Helsinki, Berlin and soon in Malaga, we provide a scalable hybrid delivery model that responds to the growing demand for digital service development," explains Mika Viskari, founder and Head of Business Development at Wunderdog.
Finnair specialises in connecting passenger and cargo traffic between Asia and Europe via the short northern route. It is a member of the Oneworld Alliance and Finnair Plc shares are listed on the Nasdaq Helsinki stock exchange. Wunderdog LLC, for its part, is a consulting agency that helps companies build scalable digital businesses and services by combining high-quality code, human-centred design and smart ways of working.
Photo: Finnair