Goldman Sachs enters Spanish logistics market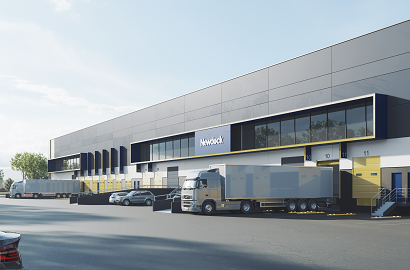 27 October 2021
The company will invest 1 billion euros on the Iberian Peninsula over the next three years through Newdock 
Goldman Sachs Asset Management plans to invest more than 1 billion euros over the next three years as part of its development and management of logistics and industrial assets on the Iberian Peninsula. It will do so through Newdock, a logistics platform created by the US investment banking institution earlier this year, and which aims to become one of the main partners for real-estate solutions in the field of logistics. Its strategy aims to develop assets, in strategic locations, in both "at risk" and "turnkey" forms.
For Javier Solís, Head of Southern Europe at Goldman Sachs Asset Management Real Estate, "Newdock was created with a view to accompanying the main national and international operators, covering their logistics needs on the Iberian Peninsula. We believe that the market will be increasingly demanding in terms of the quality, efficiency and sustainability of logistics assets." Against this backdrop, Solís indicated that the experience of Goldman Sachs, which has invested significant amounts in logistics in Europe, combines with the ability of the Newdock team to implement the company's strategic plan.
Newdock already boasts a portfolio of seven projects across various prime logistics zones in Spain, developing a gross leasable area of 500,000 m2, and with an initial investment of 400 million euros. Three of these projects are under construction. Construction on the first of these, one of the logistical nerve centres on the Iberian Peninsula located in Getafe, will finish next December. Newdock does in addition have exclusive projects to develop a further 250,000 m2 of GLA in the main Spanish logistics hubs. 
Photo: Goldman Sachs