British pharmaceutical company GSK opens new laboratory at Alcalá de Henares plant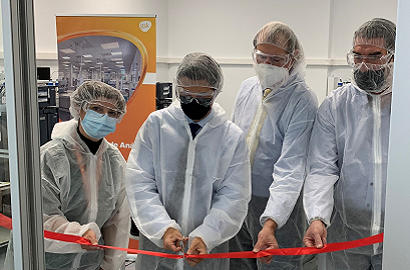 23 November 2021
The company estimates its current workforce will increase by over 20% in the coming years
The pharmaceutical company GSK has opened a new physico-chemical analysis laboratory at its Alcalá de Henares (Madrid) plant, implementing technology and innovative processes and tools to analyse the company's healthcare and pharmaceutical products. According to a press release, the company has invested 2.3 million euros to implement an electronic product batch registration system, which is currently in progress. It was awarded the Premio AEDHE Innovación 2021 (2021 Henares Business Association Prize for Innovation) for this system, taking into account its application in improving company processes by combining digital transformation and sustainability. With this innovative electronic development, the production process has moved away from paper to the digital platform, thus reducing paper consumption and increasing efficiency in production traceability by eliminating handwritten procedures.
GSK has confirmed that further investments in the Alcalá factory will be made up to 2024, in order to increase the production facilities and the human and technical resources needed to cover the expected production demand. To do this, the company estimates an increase of over 20% of its current workforce in the coming years.
GSK is committed to the 2030 Agenda for Sustainable Development Goals, or SDGs, and will continue to increase the installation of solar panels at the Alcalá de Henares plant over the coming months. In addition, the company's current initiatives aimed at sustainability and the environment can be seen in its waste, biological material and antibiotic disposal management, reduction of energy consumption with solar panels, correct management of natural resources with responsible consumption and elimination of single-use plastics, as well waste management with the "Zero to Landfill" certification.
Photo: GSK