Hilton opens two new hotels in Spain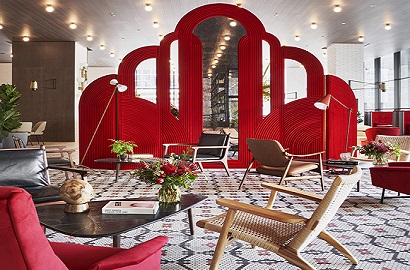 16 September 2021
Hilton opens two new hotels in Spain
The American firm Hilton has announced two new projects in Madrid and Barcelona aimed at business and leisure tourism. The hotel chain has chosen the Spanish capital to open its fourth property in the urban brand Canopy in Europe, while Barcelona is the site of the Hampton brand's second hotel in Spain.
Canopy by Hilton Madrid Castellana (Plaza Carlos Trías Bertrán 4) is owned by Hotel Investment Partners (HIP). "This is our third opening in the Spanish capital in the last year and Spain's first Canopy by Hilton, and we're excited to launch yet another enticing option here in Spain for travellers visiting from across the globe", said David Kelly, vice president of Hilton Operations Europe. "This opening is a further statement of our continued commitment to the Spanish hospitality market, as well as our growing confidence in a strong recovery for the tourism sector in the months and years to come", he added. As reported by the Hilton chain, HIP has invested 37 million euros in the renovation project. Although the hotel will be marketed under the Canopy by Hilton brand, HIP has reached an agreement with the Barceló Hotel Group to manage the establishment. The hotel has 314 rooms and 12 meeting rooms, as well as several restaurants. 
Hampton by Hilton Barcelona Fira Gran Vía, for its part, is located in the southwest of Barcelona, in the city of L'Hospitalet de Llobregat. While Hilton provides the brand, the property is owned by the Dutch Borealis Hotel Group and is managed by Panoram Hotel Management. This is the brand's second opening in Spain after the Hampton by Hilton Alcobendas Madrid in 2020, also managed by Panoram Hotel Management, and represents the creation of about 40 new jobs. "With this new opening in Barcelona we continue to trust in the recovery of the industry, and we enthusiastically embrace the enormous challenge of doing so in the prevailing climate of uncertainty. We are confident that the Hampton by Hilton Barcelona Fira Gran Vía will bring significant added value to one of the most important business areas in Catalonia, thanks to the brand's consolidated know-how and our solid local knowledge", said Guillermo Pérez Palacios, CEO of Panoram Hotel Management. The hotel has 11 floors and 241 rooms. 
Foto: Canopy by Hilton