Huawei launches new European service and support centre in Madrid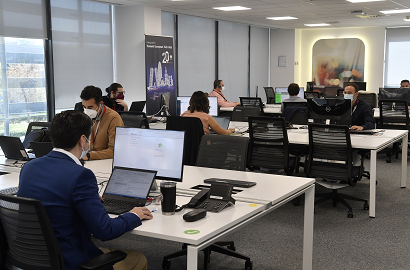 04 November 2021
It will provide technical support to the leading telecommunications operators in ten European countries
Coinciding with the 20th anniversary of Huawei's arrival in Spain, the Chinese multinational has launched its new European service and support centre (Regional Service Centre) in Madrid to provide technical support to the main telecommunications operators in ten countries in the region. This is further evidence of Huawei's firm commitment to establish Spain as one of the leading technology hubs in Europe, while continuing to promote and support the talent and digital capabilities of Spanish professionals.
"Madrid was chosen not only for its unique advantages, but also for the broad support given by Spain. In the last 20 years, the Spanish Government and the Madrid Region have offered Huawei an open and transparent business environment through fair industrial policies. This has allowed us to participate fully in building ICT infrastructure in Spain, where our customers and partners have also placed great trust in Huawei", said Li Peng, President of Huawei in Europe, during the ceremony to mark the opening of the centre. Huawei has over 10,000 employees in Europe and serves customers in almost every country on the continent. "Europe is one of Huawei's most important strategic markets globally. In 2020, we invested over 20 billion dollars in R&D, representing more than 15% of our revenue. This puts us in third place in terms of investment in industrial R&D in the European Union, and this year we plan to continue to invest in R&D", he noted.

The new technology hub will serve the main European telecommunications operators in countries such as Germany, the United Kingdom, Ireland, France, Italy, Belgium, the Netherlands, Switzerland, Portugal and Spain. The Regional Service Centre provides solutions to improve efficiency through automation, and implements new functionalities for developing the wireless and transport network. The support centre currently has 160 employees, including direct and indirect staff. The vast majority of workers have a high-level technical profile, and include transport, network, software and wireless engineers.  

Photo: Huawei