Ikea to set up one of its digital offices in Madrid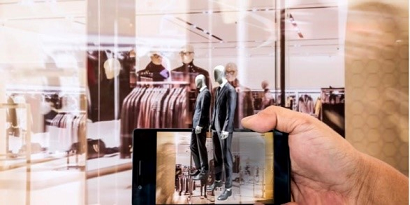 17 March 2021
It will be one of the four worldwide dedicated to studying solutions to improve interactions with customers
The Ingka Group, the parent company of Ikea Spain, has launched four digital offices around the world with which it aims to promote its digital transformation. Madrid was among the cities chosen by the Swedish group thanks to its business ecosystem, the presence of technology startups, and because it was considered to have an excellent pipeline of talent in this field.
The company is looking to increase its digital capacity, and is launching these new centres to study solutions for improvement and that allow customers to interact with the brand at any time and from any channel they want.

Digital Food Lab
Specifically, the Madrid office will work on improving the digital experience in the store by designing new ways to interact with customers and focusing on the B2B business and the food area. In fact, the Spanish office will be the site of the new Digital Food Lab, a laboratory where new digital experiences will be created for the restaurants and Swedish grocery stores.
Patricia Fresno, head of the new office, explains: "The Spanish market is perceived as an important space for innovation, as evidenced by the projects being developed in our stores and units by the country's digital area". She adds: "With this hub we want to continue building innovative initiatives that help meet the needs of our customers".

Growth of e-commerce
Ikea's other three digital centres in Amsterdam (Netherlands), Bangalore (India) and Philadelphia (Pennsylvania, United States) will also work on digital solutions for online marketing, data management and processing, conversion rate in e-commerce and the development of its mobile app.
The need to provide an adequate response to digital customers has become apparent during the pandemic, which has multiplied the use of e-commerce. Ikea has already paved the way for the changes that will take place thanks to these four digital centres with the recent acquisition of Geomagical Labs, a company specialising in artificial intelligence imaging.