Interxion Opens Fourth Data Centre in Madrid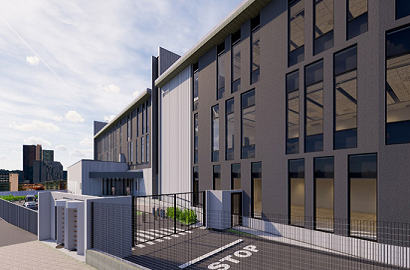 01 December 2021
It will become the data centre with the largest capacity in Madrid, with a 35,000 m2 technical area and 34 MW of electrical power
The Dutch company Interxion is to open its fourth data centre in Madrid, known as MAD4, a 35,000 square metre area with 34 MW of electrical power. This centre will be located in close proximity to the three existing buildings in the San Blas-Canillejas district and, once completed, it will be linked to the other data centres via the existing fibre optic ring to provide the same connectivity options in any of the four buildings.
Interxion's Managing Director in Spain, Robert Assink, believes that "as important as Barajas is for Madrid, so are data centres for business. Very significant investments have to be made in the basic infrastructure so that the rest of the technology can develop. Networking is very important, because all the networks are linked and interconnected". He also believes that to reach the level of Amsterdam, one of the leading digital hubs, "we need to multiply the capacity of the digital infrastructure (networks and data centres) sevenfold. These are important investments to enable the rest of the economy to develop":
San Blas accounts for 65% of Internet traffic in Spain. In this regard, the president of the Community of Madrid, Isabel Ayuso, said during the presentation of the MAD4 project that Madrid is the country's "largest digital port", where much of the data content is distributed and connecting the digital economy with Europe, America and Africa. The region has fibre optic coverage reaching 98% of homes, and the smallest municipality has more than many districts in major European cities, such as London, she explained.

The Community of Madrid will receive an investment of 680 million euros in data centre projects over the next few years, according to Ayuso. Projects that aim to turn Madrid into the "most important digital centre in southern Europe". The Regional President considers that the region is experiencing "a real economic, technological and digital renaissance" and highlights the importance of these centres because "every euro invested in a data centre multiplies the region's GDP by up to 12 euros". 

Photo: Interxion