ManoMano accelerates growth in Spain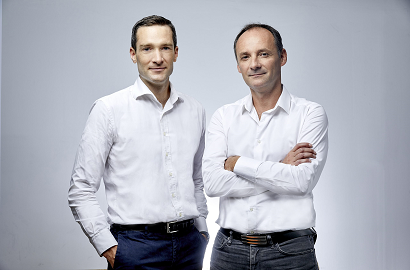 15 July 2021
DIY marketplace to hire 100 new talented professionals for Barcelona offices
ManoMano, a leading European e-commerce firm specialising in home, DIY and garden products, aims to accelerate its growth in Spain after closing a Series F funding round in which it raised €300 million. Since its establishment in 2015, the company has focused on the Spanish market as one of its priorities. It is currently facing a consolidation phase after having grown by 120% last year. Its first office and the first Mano Fulfilment logistics centre outside France were opened in Barcelona, Spain, as part of the company's strategy to gain access to the best European ''tech'' talent and attract new talented professionals to join their team. The company's Seller Experience Hub is in fact based in Barcelona and has a team of 130 professionals, mainly with a tech, business and customer service profile, and who will soon be joined by 100 new hires this year.
One of the French company's priority projects is to strengthen its international presence in the markets in which it operates and to consolidate its presence in Spain, where it expects to contribute to the digitisation of the industry's companies, which experienced an 80% increase in DIY and home product sales during 2020. Its e-commerce business has in addition grown significantly and it is currently the third company in the ranking of countries that have grown the most in this industry in 2020. Its plans also include boosting ManoManoPro, its B2B service platform which was launched at the end of 2020 in Spain and Italy. Moreover, it aims to achieve the same success as that achieved in France, where one out of every five small firms and self-employed professionals have already joined the platform. The company aspires to become the partner of choice for small firms and self-employed professionals in the construction industry.

The DIY Marketplace will recruit a further 1,000 talented professionals before the end of 2022, more than twice its current workforce across Europe, including 100 new professionals for its Barcelona office. New flexibility standards will also be implemented at its centres in France and Spain as part of its expansion strategy, with the purpose of expanding its talent pools and providing a better response to the expectations of these new talented professionals regarding quality of life and achieving a good work-life balance. ''We firmly believe that we need to put our teams at the centre of our development in order to build a technology champion and reinvent our vertical solutions. ManoMano encourages its employees to grow as professionals with a solid and ambitious approach", explained Philippe de Chanville and Christian Raisson, co-founders and co-CEOs of ManoMano. "We will attract 1,000 new professionals at a very fast pace over the next 18 months. In this regard, hiring 100 professionals in Barcelona can help us gain access to one of the best mines of European technology talent", they added. 

Photo: ManoMano