Microsoft creates artificial intelligence hub in Spain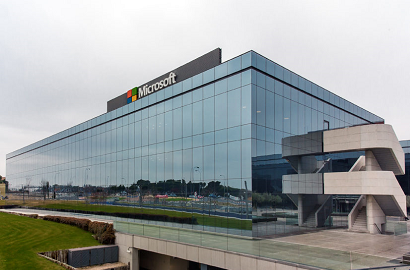 22 September 2021
It will be located in Barcelona and seeks to attract talent from every country in Europe
Microsoft has chosen Spain as the operations base for its new R&D hub specialised in applying artificial intelligence technologies to improve the user experience on the web. The Spanish hub will be one of the eight research centres worldwide run by Microsoft's WebXT (Web Experiences Team) division, an organisation of more than 5,000 people headed by Mikhail Parakhin.
The hub will be located in Barcelona and aims to attract talent from every country in Europe. "Microsoft's investment in Spain is further proof of the high qualifications of our professionals and our ability to become a magnet for attracting talent", says Alberto Granados, president of Microsoft Spain. The aim is to generate a vector of innovation in artificial intelligence around this hub – in collaboration with universities, research centres and technology companies, "reinforcing our efforts to promote digital talent in Spain and training in machine learning technologies", he adds.

It will initially have 30 professionals with expertise in advanced areas of software engineering, including artificial intelligence, machine learning and deep learning, which may increase to more than 100 in the coming years. The hub is part of the Search & AI team specialised in applying artificial intelligence, and is the company's largest WebXT group, contributing to the development of multiple Microsoft products, including Windows, Azure and Bing. This organisation operates as a startup environment to encourage developers to take on challenges that generate a major impact for consumers in their web experience. 
Photo: Microsoft