Spanish Government approved 95 million euros for 5G and 6G networks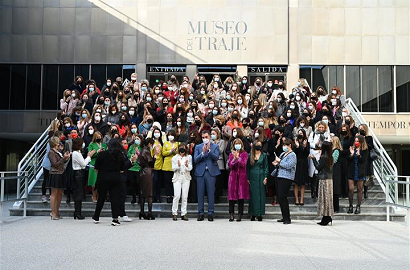 01 December 2021
The measure aims to attract investment and encourage the emergence of new innovative companies throughout the country
Spanish Government approved a new allocation of 95 million euros for research into 5G and 6G networks to attract investment and encourage the emergence of new innovative companies throughout the country.
"We have a firm commitment to the extension of 5G," said the president of the Spanish government, Pedro Sánchez, in the announcement of this measure, in a ceremony with founders and executives of startups, directors of large national companies and international companies, investors and representatives of educational institutions and the Public Administration as audience.
"Spain is by far the country with the largest fibre optic extension in Europe. We have more fibre optic than, for example, the sum of large countries such as Germany, France or Italy. This therefore gives us a competitive advantage with respect to the leap we have to make in 5G and 6G," he said.
The head of the Executive highlighted that, to develop the activity of entrepreneurs, with the help of European funds from the Recovery, Transformation and Resilience Plan, the Government will allocate 1.367 billion euros in 2022 to improving connectivity in Spain. Of this amount, 631 million euros will be for the development of 5G and 736 million for the further roll-out of high capacity broadband networks.
Photo: Pool Moncloa/Borja Puig de la Bellacasa