British funds Adequita Capital and ADVentures Partners to invest 241 million euros in Valencia region's largest data centre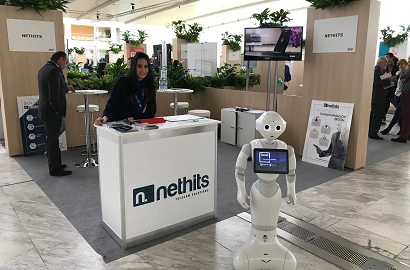 13 October 2021
The project, headed by Nethits Telecom, will generate up to 1,200 direct and indirect jobs
The British funds and investment managers Adequita Capital and ADVentures Partners have teamed up with Nethits Telecom, the Valencian company specialised in implementing integral technology solutions, to build the largest data centre in the Valencia region with an investment of 241 million euros. Nethits selected Valencia due to the interest expressed by the Valencian Government in attracting technology sector investment to the Region, as announced by its president, Ximo Puig, in the General Policy Debate.
The company expects the project to generate up to 1,200 direct and indirect jobs. Building work will begin in the second quarter of 2022 once the support of the Valencian Government has been confirmed, and the operational start-up of the data centre is scheduled for 2025. Ximo Puig announced that the project "will serve a large US multinational in the audiovisual sector in Europe". When it is opened, the Valencian Government predicts it will have an impact of nearly 1.9 billion euros on Spanish GDP
Nethits has more than 14 years' experience as a player in the telecommunications sector, both as a telecommunications operator and in its role as a technology integrator specialised in the hotel sector. They manage more than 200,000 customers in the business and hospitality field every day, and over 150,000 rooms. 
Photo: Nethits