American multinational O-I Glass invests €30 million in Seville facilities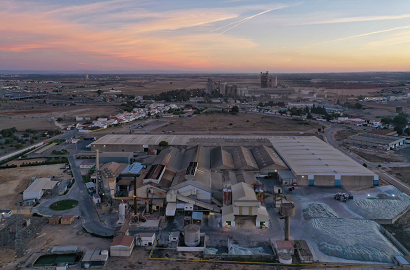 28 October 2021
The renovation has focused on optimising energy efficiency and reducing the environmental footprint
O-I Glass, one of the world's largest manufacturers of glass containers, has invested €30 million in updating and fine-tuning its Seville plant. This will allow the North American company to hold on to its almost 200 direct and 100 indirect jobs. The plant renovation was a large-scale, technically complex project that took place between May and July while the factory shut down production. The project involved almost 500 professionals, 350 of them external technical specialists, and many of whom travelled to the plant from other countries.
Work focussed on the construction of a new furnace, the heart of the factory, to optimise energy efficiency and reduce the environmental footprint. This furnace spans an area of 120 square metres and is used to melt the natural raw materials that form glass-sand, limestone, soda and recycled glass-at a temperature of 1500ºC. It operates non-stop 24 hours a day, 365 days a year and has a service life of about 20 years. Two production lines have also been completely overhauled, resulting in a 10% increase in output and more flexibility to adapt to market demand.
"We are creating high-quality employment with high added value for the local socio-economic fabric and also for the stability of industry, which needs to gain weight in the country's productive structure and specifically in regions such as Andalusia," explained Pablo Arenas, director of the Alcalá de Guadaíra factory, during the plant's opening ceremony. Robert Gachot, General Manager of O-I Glass for Southwest Europe, said that with this investment "we increased our flexibility even further to the benefit of our Spanish and French customers in the food and beverages markets. Glass is by far the most sustainable food and beverage packaging option and consumers are increasingly valuing premium, sustainable and recyclable packaging. We are very pleased to be able to support and further drive sustainability and help our customers to grow in this direction in Seville."
Photo: O-I Glass