German operator DE-CIX launches Barcelona as digital hub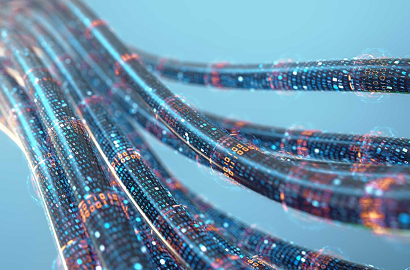 16 November 2021
The infrastructure will consolidate the largest interconnection ecosystem in southern Europe
DE-CIX, the leading worldwide operator of internet exchange points, has set up a mega hub in Barcelona via three data centres in Sant Boi and Zona Franca. With this latest expansion, the German operator has established the largest interconnection ecosystem in southern Europe, alongside the hubs in Lisbon Madrid, Palermo and Marseille. They all cater to national markets and establish new gateways to European companies in America, Africa and Asia.
"The significance of our centre is not the investment or the staff, which is small, but the potential for business. For example in Frankfurt, a digital hub, there are more than 100,000 people working in the data centre sector", said Ivo Ivanov, General Manager of DE-CIX. He also believes that "it is necessary for this type of digital infrastructure to be as near as possible to people and companies", "acting as a growth magnet" for the digital industry.  The company has invested one million euros in infrastructure, whilst the companies that set up in the centre invest in technology equipment.
DE-CIX provides interconnection services, such as peering, private interconnection and cloud computing exchange services via their Apollon platform, and additional access to the main public cloud services, such as Microsoft Azure, Amazon Web Services, Google Cloud and IBM Bluemix.
The establishment of DE-CIX follows a collaboration agreement signed by the company with the Generalitat de Catalunya that includes the creation of the Interconnection Academy training centre, and which will develop activity with the UPF, training telecommunications and digital infrastructure professionals. "Barcelona is among the 10 main financial centres in Europe in terms of GDP, and it is also the fastest growing digital hub thanks to its great potential in terms of its submarine cable system. This new exchange point will drive the digitalisation of organisations and companies in Catalonia thanks to a direct and solid connection", Ivo Ivanov pointed out.
Photo: DE-CIX