Panattoni acquires logistics base in Tarragona to invest 135 million euros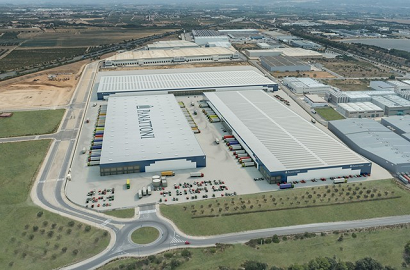 20 December 2021
The North American development company plans to remodel the existing building and build two new state-of-the-art industrial warehouses
North American development company Panattoni has acquired the El Corte Inglés' logistics platform in La Bisbal del Penedès (Tarragona), after emerging as the successful bidder in an orderly sales process recently managed by BNP Paribas Real Estate. With this purchase, Panattoni is adding one of the most modern warehouses in Spain to its assets, together with sufficient land to develop new facilities, as the total surface area of the plot is approximately 230,000 m2. "The asset we have acquired is a great opportunity to demonstrate the large-scale innovative projects that Panattoni can develop, and so move towards becoming a leader in our industry in Spain, as we have already done so in other European countries", said Carlos Cuevas Serrano, Head of Business Development for Spain and Portugal at Panattoni. This new project in Penedés "will be in a perfect location to satisfy the needs of many potential eCommerce clients and logistics operators seeking a strategic location that will enable them to provide fast service to the Iberian Peninsula, as well as to other countries in southern Europe, and who require large, modern, efficient and sustainable areas from which to operate", he added.
Panattoni plans to build two new state-of-the-art industrial warehouses on the undeveloped plot, with an estimated leasable area of 110,000 m2, as well as remodelling the existing 45,000 m2 building, which would make this new generation logistics park the largest to date in Catalonia developed by a private rental property investor. The project also affords the possibility of developing a single warehouse with a leasable area of 180,000 m2, should it be necessary to meet this type of demand. Total investment in this project, once developed, is estimated at approximately 135 million euros.
The project is in the third logistics ring of Barcelona, considered one of the logistics nodes most in demand by companies in the logistics sector in general and eCommerce specifically. 
Photo: Panattoni