German fund Patrizia bolsters logistics portfolio in Spain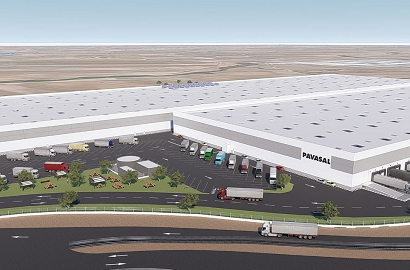 16 November 2021
It has acquired a logistics warehouse development totalling 92,000 square metres in Illescas
The German fund Patrizia has acquired a turnkey development of logistics warehouses in Illescas (Toledo) for 56 million euros. With this transaction, Patrizia is further bolstering its presence in the logistics segment in Spain, where it already has assets with a total surface area of more than 620,000 m2.  The logistics segment as a whole represents around 40% of the assets that the fund manages in Spain, the total value exceeding 1.4 billion euros.
"The logistics sector has proven itself to be a safe haven during the COVID-19 pandemic. As the economic recovery takes hold, we see continued growth in e-commerce and growing demand from logistics providers," explained Martin Trodden, Director of Patrizia Funds. "Despite many new companies being involved in this investment sector, our specialised logistics funds benefit from a long track record and unique market insight that enables us to find value in this asset class", he added.

This acquisition will add another modern, flexible and competitive asset in Madrid's second logistics ring. According to Patrizia Iberia's Country Manager, Eduardo de Roda, "these buildings will have the coveted LEED Silver certification, based on a commitment to energy efficiency and the environment". In order to offer flexible assets that are attractive to multiple tenants, and to provide greater asset management opportunities, the warehouses in Illescas can be divided into a maximum of six 14,000 m2 modules.
Photo: Patrizia