The Polytechnic University of Zurich opens a research centre in Navarre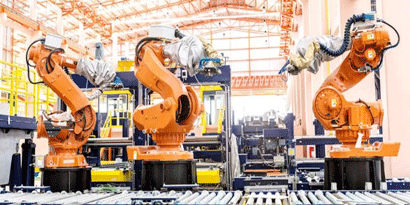 29 January 2021
A joint initiative with the government of the Autonomous Community of Navarre that focuses on industrial construction and robotics
The Polytechnic University of Zurich and government of the Autonomous Community of Navarre have reached an agreement to jointly commission an industrial construction and robotics research center. According to the announcement made on 7 January by the institution of the Autonomous Community of Navarre on its website, the aim of this initiative is "to make progress on sustainable and cost-effective building".
After the Christmas vacation, José María Aierdi, Vice-President of Navarre, received Andrea Deplazes, professor of architecture at Zurich ETH and building expert. The goal of the meeting was to explore ways of collaborating in industrialized and sustainable building projects. Alberto Bayona, Managing Director of the public entity Nasuvinsa and Patxi Mangado, architect of Navarre, also participated in the meeting.
Innovation in construction
The Government of Navarre brought to the table its project for the creation of a research and training institute, focusing on the industrialization, digitalization and robotization of construction processes. The center will be based in the Autonomous Community of Navarre. Its responsibilities include reducing the building process times and costs.
Industrialization processes in modular construction require technology, digital and robotization processes that are applied to production centers. These modules are then installed on-site. This leads to substantial improvements in terms of the execution accuracy and quality of buildings, helping achieve a very high energy efficiency. The introduction of sustainable materials in structures also reduces costs.
Efficiency and sustainability
The future buildings can use this initiative to become more affordable and cost-effective. In addition, they will be designed with the highest efficiency and sustainability standards in mind. In fact, innovation is one of the arguments that the Autonomous Community of Navarre has highlighted in the project and which will be included in its ecological transition strategy, called Green Navarre.
The new institute aspires to become a national benchmark and has requested the Next Generation EU European fund to fund this initiative. In addition, with this meeting, the Government of Navarre has also approached another leading entity in industrialized building, the architecture institute of ETH Zurich university. Aierdi visited the Swiss university in March 2020.