Quercus designs a solar PV portfolio in Spain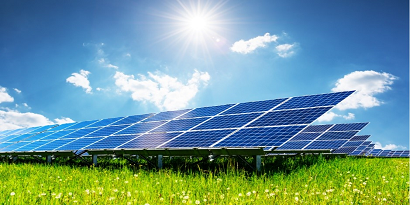 13 April 2021
It has added several acquisitions to achieve a total capacity of 800 MW
The Quercus investment fund has arrived in Spain thanks to several acquisitions that have enabled it to assemble a solar PV portfolio of around 800 MW (megawatts). The British fund, specialising in international investments in the energy sector, has advised a Luxembourg subsidiary to create this portfolio of development projects.
Construction of the first assets in this new portfolio will begin by the end of the third quarter of this year. They are expected to be activated and connected to the network within approximately twelve months. The investment is a strong commitment by Quercus Real Assets Limited to the development of renewable energy infrastructure in Spain, with which it hopes to obtain significant growth for the benefit of its investors.

Strategic objectives
Quercus plans to continue to grow in Spain with new acquisitions. It is currently exploring strategic options for its brand new portfolio, which is one of the cornerstones of its growth in southern Europe. The British fund, established in 2010, has more than enough liquidity for this type of transaction, judging by the recent sale of its fund platform in Luxembourg.
Diego Biasi, Chairman of Quercus, says of its arrival in Spain: "We are delighted with our progress in expanding our presence in Spain – a promising and growing market for investments that meets our strategic objectives. This transaction represents our first announcement since the launch of our 1 billion euro fund platform and furthers our objective of putting long-term environmental and social capital to work through sustainable investments".

The fund that gave rise to Quercus was one of the ten largest independent European funds specialising in investments in utility-scale renewable energy. Founded – like Quercus – by Diego Biasi and Simone Borla, it has exceeded one billion euros in gross investments since its inception. Its sale in October 2019 was the largest pan-European renewable energy deal that year.