Radisson Hotel Group chooses Madrid to establish its global centre of excellence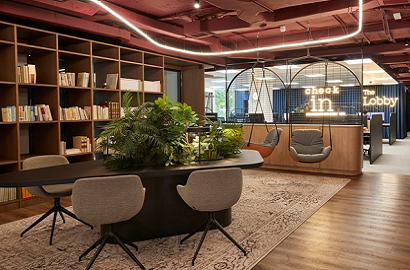 21 May 2021
The multinational hotel company accelerates its growth plan in Spain and establishes six of the company's key global departments in the capital
The Radisson Hotel Group, one of the most important chains in the hotel industry, has chosen Madrid as the location for six of its strategic departments. With over 1,500 hotels and more than 240,000 rooms in operation or under development, the group employs in excess of 100,000 people and has a presence in 120 countries. "From Madrid we oversee the projects and operations at all our hotels and corporate offices worldwide", says Jaime González-Peralta, senior vice president and global CIO. "Our Madrid team monitors service levels at our hotels and corporate offices in Brussels, Madrid, Copenhagen and Singapore 24 hours a day on a dashboard, in addition to communications networks, computer security and cloud-based data centres".
The company's headquarters will remain in Brussels, but the Spanish capital will become the global hub for the Revenue Management, IT, Human Resources, Technical Design, Graphic Content and Purchasing departments. Spain is also the location of the Human Resources department's most important operations centre, which supports the entire EMEA region. In 2019 the Radisson Hotel Group chose to make its organisation more efficient by creating a work centre that would become a global model. Since then, 170 jobs from ten different countries have been moved to Madrid, and the figure is expected to reach 300 employees by the end of the year. This diverse team come from over 30 countries (50% Spanish and 50% international).
The Radisson Hotel Group's offices in Spain are located on two floors of a modern building in Madrid's Atocha district, which facilitates the team's mobility. "Madrid was chosen based on the criteria of opportunity for talent (in terms of availability and as a centre capable of attracting global talent) and operational efficiency. Basically, the teams have been unified to ensure efficiency and better service, and it also allows us to gather all our experts in one area and concentrate our efforts and know-how", explains Federico J. González Tejera, CEO and President of the Radisson Hotel Group.
The chain's portfolio in Spain comprises six hotels, although the company has a clear commitment to growth and aims to have 20 to 25 hotels by the end of 2025. Radisson Blu and Madrid Prado have recently been renovated, and it has two more hotels in the Canary Islands. It will introduce the Radisson Collection brand in 2021, with Radisson Collection Hotel Bilbao and Radisson Collection Hotel Seville. Radisson RED Madrid is scheduled to open in 2022. 
Photo: RHG