Rolls-Royce sells ITP Aero for 1.7 billion euros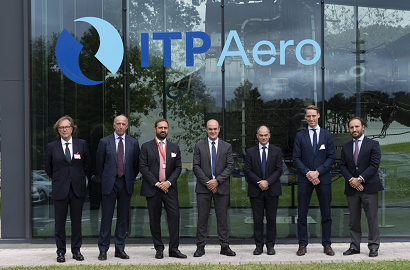 07 October 2021
It has reached an agreement with the consortium led by Bain Capital Private Equity and formed by SAPA and JB Capital
Rolls-Royce has announced the signing of a definitive agreement for the sale of 100% of ITP Aero to Bain Capital Private Equity, which heads the consortium of investors formed by SAPA and JB Capital. The deal is worth around 1.7 billion euros. This is a key agreement in Rolls-Royce's divestment programme, which is designed to improve its income statement and support its ambition to regain its investment grade credit rating in the medium term. Bain Capital will help drive ITP Aero's industrial plan as a means of ensuring its continuity and guaranteeing the maintenance of its workforce, and will promote the expansion of the company's business. It will remain a key long-term strategic supplier to Rolls-Royce.
"The creation of an independent ITP Aero is a great opportunity for the company, its people and other stakeholders. A financially, technologically, and industrially strong ITP Aero is also vital to Rolls-Royce. The company will remain a key strategic supplier and partner for decades to come. We believe we have selected new owners who are willing to support the business in the long-term and build on its successful track record", said Warren East, CEO of Rolls-Royce. Carlos Alzola, CEO of ITP Aero, said of the deal: "We will be able to further strengthen our position in the aerospace industry, continue to provide high levels of innovation and service to our customers and expand our business to capture significant growth opportunities".
Bain Capital and the consortium of companies are in favour of maintaining the workforce, and they support the future growth of the company. Bain Capital is also open to negotiating the addition of more industrial partners to the consortium until the end of June 2022, and who would represent up to 30% of the capital. For the year ended 31 December 2020, ITP Aero reported revenues of 735 million euros and an underlying EBIT of 40 million. Rolls-Royce's former site in Hucknall, UK, was integrated into ITP Aero's business earlier this year, with a structured plan to include the associated supply chain in the short term.
Photo: ITP Aero