Ryanair launches 21 new routes from Spanish airports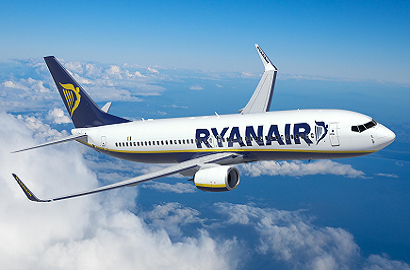 07 September 2021
The Irish airline will connect Spanish cities with European destinations and North Africa
Ryanair has scheduled 21 new routes for the 2021/22 winter season from Spanish airports such as Barcelona, Madrid and Alicante. The Irish company's 2021 flight schedule for Spain currently operates more than 2,000 weekly flights to over 500 destinations. The new routes will connect Spanish cities with others in Germany, Lithuania, Slovakia, the United Kingdom, France, Italy and Sweden in Europe, in addition to Morocco in North Africa, and a domestic connection between Seville and the north of Tenerife.
"As Europe's number one airline, we are delighted to announce our new Spanish winter 2021 routes to European destinations such as Bratislava, Oujda, Arlanda Stockholm and Tetouan for customers looking to enjoy a winter getaway," said Jason McGuinness, Chief Commercial Officer of Ryanair. The airline also has a zero euro exchange rate until the end of December 2021.
Ryanair will launch two new routes from Madrid, to Bristol (England) and Kaunas (Lithuania), while Barcelona will have six new routes: Bristol (England), Palermo (Italy), Tallinn (Estonia), Stockholm (Sweden) and Oujda and Rabat in Morocco. Four new routes will operate out of Seville airport to Frankfurt Hahn (Germany) and Tetouan and Oujda in Morocco, plus a domestic connection with Tenerife. There will be flights to Bologna (Italy), Marrakesh (Morocco) and London Gatwick from Zaragoza, Alicante and Malaga respectively. In the Canary Islands, routes will also operate from Lanzarote to Venice Treviso (Italy) and Bratislava (Slovakia), from Fuerteventura to the cities of Memmingen and Cologne in Germany and Bordeaux in France, and from Gran Canaria to Frankfurt in Germany. 
Photo: Ryanair