Scannell Properties makes first acquisition in Spain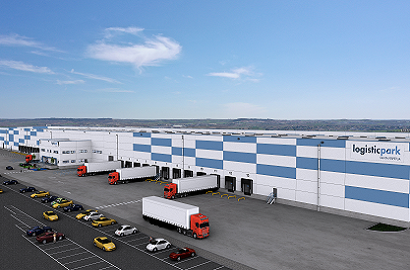 14 June 2021
The company is set to build a logistics warehouse in Barcelona, to be ready in the second quarter of 2022
The American company Scannell Properties has acquired a plot with a gross floor area of 41,500 square metres near the city of Barcelona, where it will build a logistics warehouse with a gross floor area of 21,000 square metres, the first of its projects in Spain. The private equity firm specialises in real estate developments and logistics warehouses. It started operating in Spain on March 2021 with the aim of becoming a leading player in the Spanish real estate-logistics market. Amaury Gariel, Managing Director of Scannell Properties in Europe, expressed his satisfaction with this first acquisition "it reflects our firm commitment to the Spanish market. As with many logistics centres across Europe, the scarcity of land in Barcelona means that this is an exceptional opportunity for us. We are very happy to be able to offer this plot to our customers, since this is a great opportunity".
One of the main advantages of the future industrial unit is its location. It is located in Santa Perpètua de Mogoda, only 15 kilometres from the centre of Barcelona and 25 kilometres from the port. It is located on the biggest industrial estate in Barcelona, which can be easily reached from the main access roads, such as the C-33 or the AP-7, which connect it to France and the rest of the Peninsula. The new logistics centre will be designed for companies that need a top-quality storage platform, in compliance with the most demanding construction standards and with a focus on sustainability. "We are confident that the future logistics centre built on this plot will be in great demand due to its excellent location and its flexibility as a modular warehouse for one or more tenants. The scarcity of land in this high-demand area and the ease of access to different roads make this project very attractive ", said Javier Inchauspe, CEO of Scannell Properties.

The warehouse will start to be built during the third quarter of 2021 and the property is expected to be ready by no later than the second quarter of 2022. Consultancy firms Invertica and CBRE participated in this operation by providing advice with regards to the purchasing contract and process and they will also be responsible for selling the property. Dentons and Mazars and Global Realty Capital also participated by financing the project. The value of the transaction has not been disclosed for the time being.

Photo: Scannell