Siemens chooses Madrid for its new engineering and train design center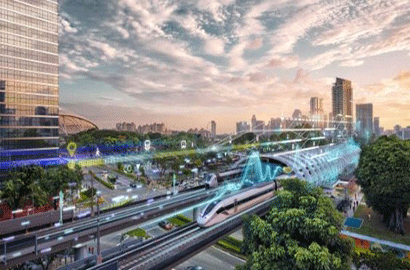 20 January 2021
There will be up to 60 highly qualified engineers in the new team at the Tres Cantos installations
Siemens Mobility has chosen Tres Cantos, in the province of Madrid, as the location for a new engineering and train design center. Located within this German company's installations in this town, a new laboratory will design and develop new traction solutions that aim to innovate the railway market.
High Speed Trains and other models, such as those used in subway and light railways, will benefit from the research undertaken in this center. In addition to traction, new solutions will also be studied for bodywork and the interiors of the units.
Highly qualified labor
The implementation of the new R&D center will involve the creation of 60 new jobs for highly qualified engineers. These workers will be taken on gradually until the laboratory is working at full strength, which will happen in 2025 according to company plans. Contracting has already begun, and Siemens Mobility are not only looking for engineers with experience in the sector, they are also interested in students who are in the final year of their studies.
This not only underlines Siemens Mobility's confidence in the Spanish economy, it also puts special emphasis on the quality of the training received by engineers in Spain. Agustín Escobar, CEO of Siemens Mobility for Spain and southwest Europe, states, "their investment in Spain confirms Siemens Mobility's confidence in the high academic level of young Spanish engineers. We would like to give special encouragement to women professionals to join our engineering team which is getting increasingly diverse".
Original solutions
Siemens Mobility made a detailed analysis of ten Spanish cities to choose the location for this engineering center. The factors considered included rental prices, the availability of engineers and labor costs. The final choice was Tres Cantos, where the company already has a railroad signaling competence center where original solutions are being designed such as the Marmaray tunnel in Istanbul (Turkey) and the Jurong metropolitan line in Singapore.
The new R&D center will become part of the company's global engineering network. As Agustín Escobar explained, "sustainable railroad transport with become the backbone of mobility in the future, notwithstanding the current pandemic. We are not only bringing innovative technology to Spain, we are also designing it and exporting it from here to the rest of the world".