Japan's Softbank funds Vitaance, first insurtech company in Southern Europe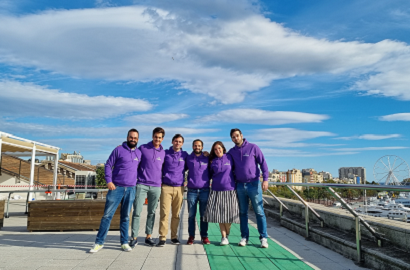 29 October 2021
The Spanish startup closes a funding round of three million euros 
The Japanese firm Softbank, one of the world's largest venture capital companies, is among the international investors that have chosen to invest in the Spanish company Vitaance. The first insurtech company in Southern Europe specialising in life insurance has just closed a financing round for the amount of three million euros. As well as Kindred Ventures, the funding featured the participation of major Spanish and international investors, including – in addition to the aforementioned Softbank – Astorya, Shilling VC and K Fund, along with several important business angels.
Vitaance is the first Spanish insurtech company to offer life insurance to encourage its customers to live better through a system of healthy physical, emotional and financial habits that are eligible for rewards. Formed by professionals with extensive experience and recognised prestige, Vitaance seeks to change the perception of life insurance in Spain with an innovative offer focused on the client.
Ana Zamora, CEO of Vitaance, is very satisfied with the way the transaction has developed and with the significant interest shown in the company by key Spanish and international investors. "The successful conclusion of the deal is a great boost to our project and encourages us to continue with our future plans, since the market has unquestionably supported our strategic plan and has even shown its willingness to support Vitaance until we consolidate our leadership in Spain, Europe and other markets", she said.
The funds from the round will be used to fuel the growth of the company and particularly to recruit talent in all areas at Vitaance, especially in technology and insurance. To this end, Vitaance will design an attractive employee benefits plan to achieve its goal of recruiting about 20 professionals into its workforce. "One of Vitaance's priorities is to attract talent and top-ranking professionals and to offer the same opportunities for both female and male profiles at the company", added the executive. 
Photo: Vitaance