Japanese industrial group Sojitz buys shares in Nexus Energía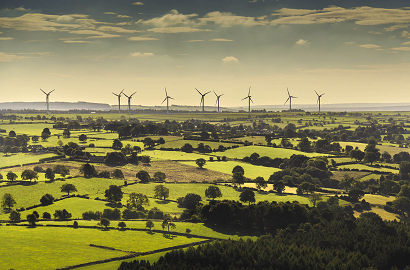 01 December 2021
The Spanish gas and electricity company hopes to consolidate its growth and strengthen its leadership among independent traders
Nexus Energía has announced an agreement with the Japanese conglomerate Sojitz for the latter to become a shareholder. The share capital increase comes as a result of the competitive process launched by Nexus Energía months ago with the Swiss bank Mirabaud, in which several companies and financial investors were interested.
The involvement of Sojitz is a sign of the Japanese firm's confidence in Nexus Energía's strategy to consolidate its growth and strengthen its leadership among independent traders. Nexus' business plan is to reach 30 TWh of managed energy by 2024 and a turnover of 1.8 billion euros.

Masakazu Hashimoto, COO of Sojitz, has guaranteed that the Asian company "is committed to supporting Nexus Energía's growth and the successful development of its business plan. Together with Nexus Energía, our goal is to contribute to moving towards a carbon-free society, not only by supplying 100% green energy, but also by providing value-added services such as solar self-consumption and energy efficiency services that will support the development of a green society in Spain". Oriol Xalabarder, CEO of Nexus Energía, highlights that this operation reaffirms the company as "one of the leaders in the independent energy trader segment, preparing it to face the challenges of the Energy Transition and allowing us to accelerate our growth in the different business areas and countries where we have a presence".

The entry of Sojitz is expected to boost the business plan by creating synergies in key aspects, such as;  boosting the development of self-consumption; signing long-term power purchase agreements (PPAs); increasing the volume of energy represented in the market; and supporting the expansion of energy trading, for both the domestic segment and in the internationalisation process. 

Sojitz is currently making a strong global commitment to sustainable energy and reducing carbon dioxide emissions.
Photo: Sojitz