Solar PV power specialist Suncycle opens subsidiary in Spain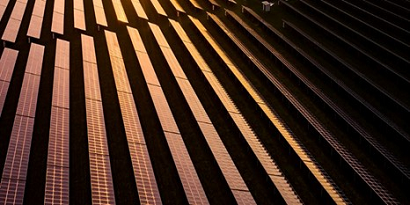 20 April 2021
The German company starts up operations in Madrid to serve the Iberian Peninsula
TThe German company Suncycle, specialised in the maintenance of solar PV power systems and other services relating to equipment for this renewable source, has opened its new subsidiary in Madrid for Spain and Portugal. After more than ten years of activity in its country of origin, the new subsidiary has hired Guillermo Martínez González as its CEO, who has over twenty years' experience in the industry.
Martinez announced the launch on his LinkedIn profile: "I am proud to share the launch of our activity. This milestone is the result of months of hard work spent preparing the structure of the company and represents the start of a history of services in Spain and Portugal". Martínez's post included a link to the specialised website for the industry, pv-magazine.es, announcing the start of operations on 1 April.

Market expansion
This source quoted the company's CEO in Germany, Christian Straub, who said of the launch: "We have seen significant growth in demand for our services from the Iberia region, not just as a result of the huge market expansion, but also the need from the older commercial and utility-scale solar plants that are under-performing or in need of repair or upgrading".
The German company has more than 200 engineers on the payroll, and since 2007 it has provided maintenance services and components for solar PV power systems, which have been growing over the years. The company has also been expanding these services to other countries in Europe and Asia, and to the United States. It has tested and repaired more than two million modules throughout its existence.

Users of Suncycle's services to date have ranged from international solar PV power component manufacturers to national distributors, local solar PV system installers and solar PV operators. Its customers also include solar project developers, insurance companies, which it helps to settle claims for, and banks and investors, whose priority is to ensure the projects achieve the expected performance.