Spain is still the preferred educational destination for international students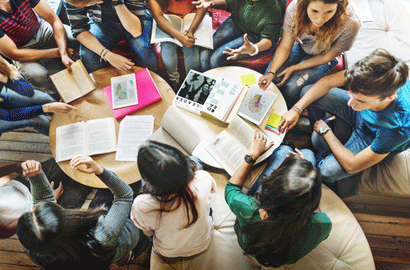 10 February 2021
The enrolment of over one million foreign students generates 3.795 billion euros per year, according to a study sponsored by ICEX
The study entitled "The Economic Impact of International Students in Spain", sponsored by ICEX Spain Export and Investment and the association EDUESPA, reveals that Spain has consistently been one of the preferred educational destinations for international students in the last three decades. According to the study, this trend continued in the period 2018-2019 before the COVID-19 pandemic hit the world and brought student mobility to a virtual standstill.
The results show that 1,044,898 international students enrolled in Spanish institutions in the 2018-2019 academic year, with an overall economic impact on the country's economy of 3.8 million euros. The study also notes that the multiplier effect of student spending is 2.27, so for every euro spent on their academic course, international students invested an additional 1.27 euros in a wide range of sectors of the Spanish economy.
Xiana Margarida Méndez, Secretary of State for Commerce, said at the presentation: "In addition to the economic results published in the study, other intangible long-term benefits deriving from international mobility in our classrooms should also be taken into account. Students who come to study in Spain are exposed to our culture, and build close and invisible ties with our country that last a lifetime. These international students will go on to be leading professionals, and will always see our country as an opportunity for investment and for building collaborative partnerships, hence becoming ambassadors for Spain".
In regard to students in the European Union's Erasmus+ programme, Coral Martínez Oscar, Director of the Spanish Education Internationalisation Service (SEPIE), a public body attached to the Ministry of Universities that acts as the programme's national agency in Spain, said: "Spain is top of the 2018-2019 European ranking for receiving higher education Erasmus+ students (well ahead of Germany, France, the United Kingdom and Italy), a position that it has held consistently since 2001; and second in sending students abroad (behind only France, and significantly ahead of the rest of the countries in the programme). Spain and its universities are also open to talent, innovation and inclusion, and serve as an outstanding international example of quality higher education in the world rankings".
About the study
First launched in 2006 by the Association of North American Programs in Spain (APUNE), this year's educational categories include studies in Study Abroad (American), Erasmus+, language and culture, undergraduate and postgraduate degrees and the programmes of the Cervantes Institute.