Spain launches first sovereign green bond issuance programme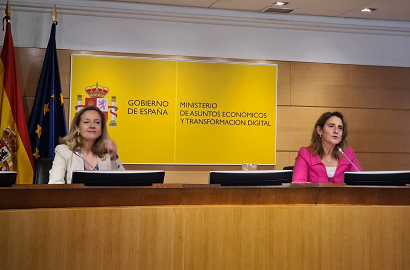 21 September 2021
The Spanish Treasury has received investment requests worth more than 60 billion euros
The Spanish Government has launched the first sovereign green bond issuance programme as part of the national sustainable finance plan designed to encourage the financial sector to adapt to the fight against climate change, improve its competitiveness and promote the reorientation of capital flows towards a more sustainable economy. This programme will allow the Spanish Treasury to continue diversifying the investment base in government debt, maintain reduced financing costs and continue to extend the average life of the debt.
Late last July Spain published its Green Bond Framework, which has the highest possible rating and the highest rating obtained by a European sovereign issuer according to the independent body Vigeo Eiris. 13.6 billion euros' worth of eligible green investment was identified to finance projects aimed at climate change mitigation and adaptation, the sustainable use and protection of water and maritime resources, the transition to a circular economy, pollution prevention and control, and the protection and recovery of biodiversity and ecosystems.
Spain's placement of its first 20-year green bond was very well received by investors. There was demand for 60 billion euros, compared to the five billion euros it planned to issue. Nadia Calviño, First Deputy Prime Minister and Minister of Economic Affairs and Digital Transformation, highlighted the success of the issue and noted that "it places Spain at the forefront of sustainable finance in Europe. The high demand and widespread participation of sustainable investors is a sign of their confidence in the economy and in the Spanish environmental agenda".
Photo: Moncloa