Swiss company Crescendo acquires CCC and prepares to make leap to Latin America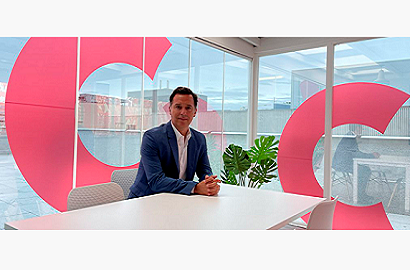 24 September 2021
It will invest 20 million euros up until 2024 
The Swiss-based Crescendo Group is investing in the oldest Spanish distance learning company, CCC, in order to strengthen and consolidate the brand as a reference and leader in teaching in the Spanish-speaking world, both online and face-to-face. After 83 years at the helm, the Azcárate family has sold a 100% stake in the company to the Swiss investment group, which has assets in Latin America through Cenedi, and where it has taught 80,000 students during its seven years of activity in ten countries. This has been done through the creation of the CCC Group, whose activities are followed by 24,500 current students and which offers 150 courses and has a direct staff of 250 professionals. The company plans to double its current professional team in the next two years.
CCC will initially invest an estimated 20 million euros over the next three years to expand into the Spanish-speaking market and thus reinforce its corporate and organic growth. It also plans to increase its turnover sevenfold to 100 million euros, and to fulfil its strategic business plan by 2025. The project as a whole will be consolidated organically in five training levers for labour insertion in the opportunities available: official professional teaching, open teaching, job-focused and subsidised teaching, B2B business teaching and civil service examinations.
Leandro Roschge, the new chairman of the CCC board of directors, claims that this is a case of having "all the necessary factors to become the most important player in job-oriented teaching in the Spanish-speaking world: brand, history, technology, equipment and knowledge of the Spanish and Latin American markets, in a shrewd mixture of elements and at the best possible time". He also pays tribute to "the impeccable trajectory of the Azcárate family, who have succeeded in combining technology and social innovation throughout 80 years of activity with the aim of improving the capabilities and skills of three million students in 86 countries – an exceptional achievement". 
Photo: CCC