Switch Mobility Opens Electric Vehicle Factory in Valladolid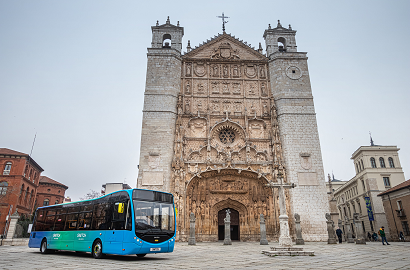 22 December 2021
The British bus manufacturer will invest around 100 million euros over the next 10 years, and will create 2,000 jobs
Switch Mobility has presented its project for an electric bus and van factory and R&D centre in Valladolid, which will create 2,000 direct and 5,000 indirect jobs. This factory is the first Switch installation in continental Europe, and will involve an investment of 100 million euros over the next 10 years. The company will have the support of the Junta de Castilla y León and the City Council, through tax benefits. 
The centre will comprise two state-of-the-art production lines, and vehicles are expected to be delivered in the last quarter of 2022. With an initial focus on electric vehicle manufacturing for the European market, and research and development for Switch's next generation of electric buses and light commercial vehicles, the site will also have the capacity to serve more distant markets, including South America. Switch has worked closely with the Spanish government and regional authorities during the planning stages, and is also currently working closely with local town councils.
The foundation stone of the new plant, which could assemble up to 50,000 vehicles, will be laid on 27 January 2022. "By supporting our well established sites in the UK and India, our Spanish facilities will provide us with crucial access to the European market. On behalf of the board of directors, I want to thank the Minister of Economy for the Government of Castilla y León, Carlos Fernández Carriedo, and the mayor of Valladolid, Oscar Puente, who have been enormously supportive of the project, and have worked closely with Switch over the last six months. I hope to build on this relationship as we develop Switch's advanced, carbon-neutral facilities, and to work with the region to support its transition to an all-electric bus fleet, "said Andrew Palmer, CEO and Executive Vice Chairman of Switch Mobility.
In keeping with Switch's zero-carbon philosophy, all operations will be powered entirely by renewable energy and a state-of-the-art energy management and monitoring system will be installed. 
Photo: Switch