Japan's Takeda triples manufacturing plant capacity in Spain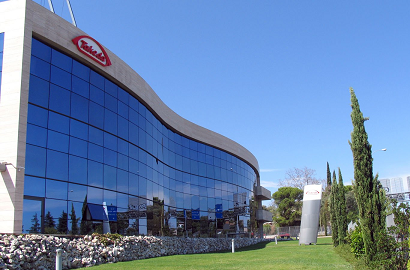 06 October 2021
The multinational invests 10.6 million euros to respond to the increase in global demand for the first allogeneic cell therapy
Takeda's production plant in Spain (Tres Cantos, Madrid) has tripled the global production capacity of the first allogeneic cell therapy (from donors). With an investment of 10.6 million euros, the Japanese multinational has expanded this plant's facilities to cope with the increase in demand for the drug. The expansion includes the building of new rooms, increased storage area and capacity for analysis and quality control, and the creation of a new microbiology laboratory.
Allogeneic cell therapy is indicated for patients with Crohn's disease who suffer from complex perianal fistulas that significantly impact their quality of life, and for which there are hardly any treatment options available. It was approved by the Spanish Agency for Medicines and Health Products (AEMPS) in 2019, and is distributed from Tres Cantos to 18 European countries and to Israel, the United States and Canada for use in clinical trials.

The Tres Cantos plant is a key part of Takeda's plans worldwide. "The expansion of our Tres Cantos plant makes us a major player in Takeda's strategy in the field of advanced therapies, and consolidates the value of the company's research and development carried out in Spain", says Pilar Redondo, the plant manager. Academic institutions, public research organizations and 21 hospitals have participated in the research for this therapy, as well as collaborating in what represents the first biotechnology project capable of attracting foreign investment and positioning Spain on the global cell therapy map.

Photo: Takeda Spain