Thales strengthens industrial capacity in Spain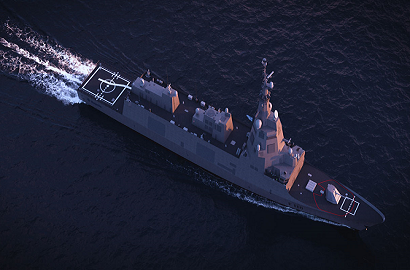 29 June 2021
Production of TUUM-6 underwater communication system for F110 frigates begins in Leganés
Thales has started production in Spain of the TUUM-6 underwater communication system that will be supplied by the multinational to the Spanish Navy's five F110 frigates. According to the French electronics company, its Spanish industrial subsidiary has started to produce this underwater telephone, allowing Thales to position itself as an international benchmark in the maritime sector.
The contract, the transfer of know-how from the parent company and the commencement of TUUM-6 production are a milestone in the history of Thales, and underline the company's commitment to increasing industrial production in Spain. The commencement of TUUM-6 production will also directly affect the Thales Production and Maintenance Centre in the Madrid town of Leganés, which is currently undergoing a transformation process to become an Industry 4.0 centre. This area could become the centre for the production of globally exportable communication systems in the coming years.
The TUUM-6 is the first naval equipment produced at Thales in Leganés, complementing the current production of DKU aeronautical equipment for NH-90 helicopters and various types of military radio communications equipment for the Army.
It should be recalled that the Directorate General for Armaments and Materials (DGAM), and the company Navantia, selected Thales technology in December 2019 for the five multi-mission frigates in the Spanish Navy's F-110 programme. This incorporates the multinational's sonar and acoustic systems to provide state-of-the-art anti-submarine warfare (ASW) capabilities. Key components of the integrated suite are the BlueMaster (UMS 4110) and CAPTAS 4 Compact sonars, the TUUM-6 underwater communication system and the BlueScan digital acoustic system already in operation in other European navies. 
Photo: Navantia