Swiss pharmaceutical company Vifor Pharma acquires Sanifit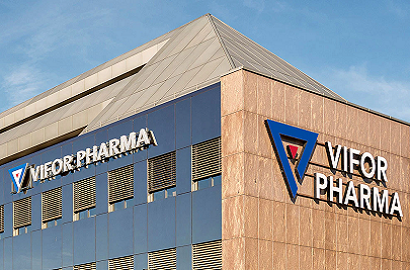 01 December 2021
This complements and strengthens the Group's growing nephrology portfolio
Vifor Pharma, the Swiss global company specialising in pharmaceutical products, has entered into a purchase agreement with the Spanish firm Sanifit Therapeutics for the continued development and commercialisation of SNF472. According to a statement from both companies, Vifor Pharma will acquire 100% of the shares in Sanifit Therapeutics, receiving all global rights to SNF472 and further enhancing the company's portfolio of innovative assets. Sanifit shareholders will receive an upfront payment of 205 million euros, clinical, regulatory and market access milestones of up to 170 million euros and milestones based on tiered sales that could reach mid-to-high three-digit million euros at peak sales.
"Through the acquisition of Sanifit and its lead compound SNF472, we fill further expand our growing nephrology portfolio into vascular calcification, a major cause of morbidity and mortality in patients with end-stage renal disease. SNF472 is the only new active ingredient that treats a major unmet medical need for patients with end-stage renal disease, calcific uraemic arteriolopathy and peripheral arterial disease. We look forward to offering this extremely promising and innovative treatment option to more than 330,000 CUA or PAD patients in the US and Europe as soon as possible", said Abbas Hussain, CEO of Vifor Pharma Group.

Joan Perelló, CEO of Sanifit, regards this agreement as "a testament to the enduring commitment of our dedicated team and investors, as well as our unique approach to combating vascular calcification, which originated at the University of the Balearic Islands". The company is a spin-off from the University of the Balearic Islands. SNF472 is a selective calcification inhibitor, administered intravenously and developed by Sanifit as a potential treatment for peripheral arterial disease (PAD) and calcific uraemic arteriolopathy (CUA) in haemodialysis, both rare diseases associated with progressive cardiovascular calcification (CVC).
Photo: Vifor Pharma