Vodafone chooses Málaga for its new European R&D&I centre of excellence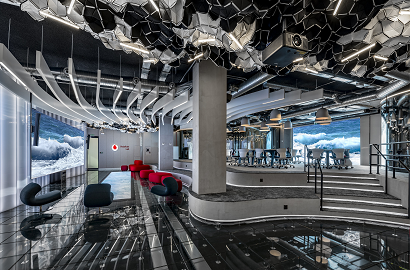 01 June 2021
The Vodafone Business European Centre will create over 600 jobs, with new profiles for highly qualified personnel
Vodafone, the leading telecommunications operator in Europe, has chosen Málaga for its new European R&D&I centre. It will develop new technology solutions and next generation digital services. A commitment to this Spanish city that will involve the creation of over 600 jobs and include new profiles for highly qualified personnel.
The company held an international tender to decide where to locate their next Vodafone Business in Europe. A total of seven cities from five countries took part by responding to a report that took into account a number of criteria including lifestyle, the availability of talent with the required technical knowledge, working conditions, transport, public subsidies and discounts, connections with universities and the appeal of each place for people with talent. This Andalusian city merited a special mention in the tender because it was the one that offered the best combination among all the selection criteria.
Colman Deegan, CEO of Vodafone Spain, stated that "This Vodafone Business European Centre is a great opportunity for the city of Málaga, not just because of the jobs for highly qualified personnel that it will create, but also because it will foster activity within the city and the digital ecosystem that has been developed in recent years". In this way, the Vodafone Hub will contribute to "Spain and the city of Málaga continuing to be a national and international benchmark when it comes to attracting and promoting business projects and creating products and services based on innovation and new technologies", he added.
The President of the Government of Spain, Pedro Sánchez, highlighted this news on his Twitter account because of its importance for Spain. "We are progressing to become a focal point for attracting talent, a benchmark in innovation and digital transformation. Congratulations to the city of Málaga, which has been working in this industry for many years to achieve this opportunity", he declared. The CEO of Vodafone Spain gave a special mention to the measures recently announced by the Government with regard to telecommunications, "these are steps in the right direction to achieve a more sustainable industry, ensuring the economic feasibility of this new investment cycle that is so necessary for the development of 5G infrastructures, a key factor for the recovery and digital transformation of the economy". 

Photo: Vodafone