Ireland's Wayflyer arrives in Spain to help ecommerce companies grow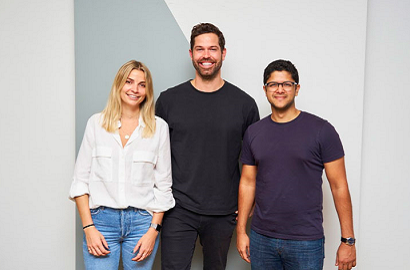 11 November 2021
By 2022, it plans to plough more than $100 million into the Spanish and Dutch markets
Irish financing platform Wayflyer is now operational in Spain with the aim of helping ecommerce companies achieve their growth potential. The Spanish market launch comes at the same time as in the Netherlands and, according to the company, the plan is to roll out more than $100 million of finance in both markets by 2022, "helping local ecommerce startups to rapidly grow their revenue". Businesses are offered a range of financing and analysis solutions to help them access operating capital, improve cash flow and boost sales.
Wayflyer points out that the global ecommerce boom shows no signs of slowing down. Ecommerce sales in Europe are expected to grow by $298 million from 2020 to 2025 and "our decision to expand into high-growth markets - such as Spain and the Netherlands - is an important step in our growth strategy. But it is also a key step in achieving our mission to support ecommerce startups around the world," the company said in a statement. They are aware that ecommerce companies have faced extraordinary challenges in 2021, from the pandemic and global supply chain issues to the rising cost of advertising and customer acquisition. "In addition to the capital we will inject into these new markets, we are also making great strides in the support we can offer our customers, with a global network of offices allowing 24-hour coverage and a team of ecommerce experts on hand to help at any time." 
As one of the fastest growing FinTechs in Europe, Wayflyer provides a range of financing and market analysis tools designed to equip ecommerce companies with the operating capital and market intelligence they need to improve performance and achieve their growth potential. Earlier this year they opened their first US office in Atlanta, and in the coming months they plan to expand operations in Australia, France and other European countries, as well as Spain and the Netherlands. 
Photo: Wayflyer