XPO Logistics opens new hub in Madrid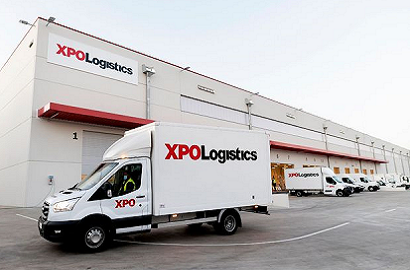 05 November 2021
The new platform will expand the last mile service
The American freight forwarding company XPO Logistics has opened a new hub in San Fernando de Henares (Madrid) to expand its last mile service in anticipation of the record demand for deliveries forecast for the Black Friday and Christmas campaigns. This new hub specialises in delivering bulky products to end customers of MediaMarkt, Leroy Merlin and Makro, among other retailers and e-commerce companies. "This facility has the scale to handle surges in volume with a consistently high level of service. We are well-positioned to support our customers' growth in the Madrid area", said Massimo Marsili, Managing Director for Southern Europe and Morocco, XPO Logistics,
The platform, covering 8,000 square metres and with 39 loading and unloading docks, is the largest centre dedicated to XPO's last mile service on the Iberian Peninsula. During the peak seasons of the pandemic, the company made an average of 4,500 daily deliveries in Spain. XPO currently has 30,000 square metres of storage space in the Madrid Region, with which it serves over 1,600 customers. In addition to the last mile service, the company is the leading supplier of pallets and full-load transport on the Iberian Peninsula, where it has a network of 61 centres.

The new centre has the LEED Gold certification, in line with XPO's commitment to achieving the maximum possible environmental certification in Spain. The platform also serves as a battery charging station for XPO's first fully electric lorry in Spain, and three of the company's liquified natural gas-powered lorries (LNG) use the docks on a daily basis.

Photo: XPO Logistics