Remosa addition expands ACO Iberia market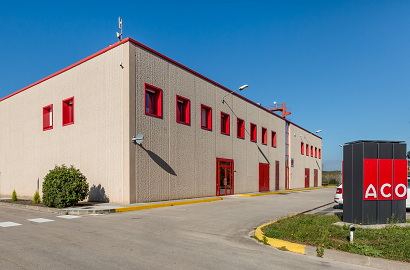 07 March 2022
It aims to strengthen its position in the water treatment industry
The branch of German group ACO on the Iberian Peninsula has acquired 100% of Recubrimientos y Moldeados S.A. (Remosa), specialised in the design and manufacture of products and solutions for wastewater treatment, purification and regeneration. It is a line of complementary products that will strengthen ACO's product range, while also opening the door for the company to enter the water treatment industry.
ACO Iberia's portfolio of polymer products includes rainwater, industrial and domestic drainage systems, such as drainage channels, drains, manholes, manhole covers, hydrocarbon and grease separators, stainless steel piping and pumping stations. The branch is based in Massanet de la Selva (Girona) and exports its solutions and systems to Colombia, Chile and Brazil.

Investments in R&D
With the addition of Remosa, the company is expanding its portfolio with solutions made of glass  reinforced polyester (GRP) designed for the separation, purification and reuse of domestic and industrial water. The acquisition is in line with ACO Iberia's positioning strategy in the water treatment industry, which it has been focused on for years. In fact, the company's largest R&D investments have been in this field over the last few years.

The Remosa headquarters are in Suria (Barcelona) and it has another production plant in Noblejas (Toledo). Its 60 employees now join ACO Iberia's 64 employees and, as well as Portugal, it also adds the south of France to its market.

Market synergies
ACO Iberia CEO, Miguel Rovira, said of the deal, "The acquisition of Remosa represents a great opportunity to strengthen the business of both companies, maintaining the current production and marketing organisation and making the most of synergies in research and market development. The union of ACO and Remosa provides even more meaning to our group's mission: To protect people from water and water from people."

Remosa's CEO, Valentí Reguant, also values this step, "Thanks to its resources and international dimension, ACO Iberia is the perfect partner to secure the future of the company and allow us to expand into new markets such as South America and North Africa. Both companies share a strong commitment to research into improved solutions for wastewater and storm water treatment that will result in the regeneration and improvement of water quality and the promotion of water reuse."

Photo: ACO Iberia