Alexion to open R&D centre in Barcelona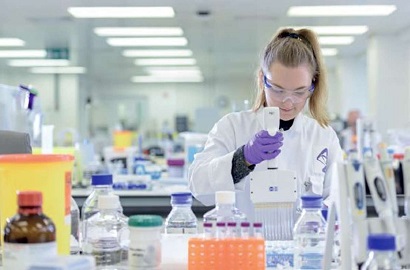 15 March 2022
The AstraZeneca Group company specialises in rare diseases
Alexion Pharmaceuticals, an AstraZeneca subsidiary specialising in rare diseases, has announced the creation of a new development facility in Barcelona, where it will carry out R&D work. Gonzalo de Miquel, Vice President of Global Medical Affairs, Respiratory and Immunology at AstraZeneca, will head the new lab.
For De Miquel, "Barcelona is fast becoming one of Europe's most vibrant life sciences cities, making it an ideal location for our new development centre. It is a great honour to lead this new hub in my hometown." At the moment, the US company has 43 job openings in Barcelona.

Over 7,000 rare diseases
AstraZeneca completed the acquisition of Alexion Pharmaceuticals in July 2021, which marked its entry into the rare disease market. Over 7,000 rare diseases are currently known, but only around 5% of them have a treatment approved by the US Food and Drug Administration (FDA). The Anglo-Swedish company expects demand for such drugs to grow in the low double-digit range in the future.

Alexion has had a presence in Spain since 2007, and complements the development of medicines with support for patients' family environments. It also offers educational programmes to raise awareness among medical professionals and leads initiatives to reduce the delay in diagnosing these diseases.

The complement system
Alexion's work is based on studying the complex biology of the complement system, a part of the immune system that is essential for the body's defence against infections. Its proteins are involved in detecting and helping to remove bacteria, viruses and dead cells from the body. When this system becomes unbalanced or deregulated, these proteins can trigger a dangerous and uncontrolled cascade of reactions that attack cells and tissues, a key factor in the development of rare diseases.

The science developed by Alexion seeks to inhibit the complement system to stop this reaction, prevent further damage and reduce the symptoms of the disease. Its work focuses on the therapeutic areas of haematology, nephrology, neurology, metabolism and cardiology, and aims to expand into other new indications.

Photo: AstraZeneca