Amazon to open device design and development hub in Spain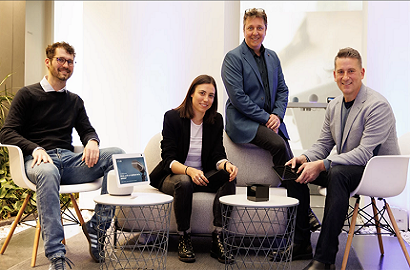 17 March 2022
Amazon Lab126 to create up to 100 high-skilled jobs by 2022
Amazon has decided to open a new device design and development hub in Spain in 2022. Amazon Lab126, responsible for innovations ranging from the Kindle ebook to the Alexa assistant and Amazon Fire TV and Amazon Echo devices, will create up to 100 high-skilled jobs this year. The company has already started the recruitment process for engineering, software development, technical programming, quality control engineering and product management professionals.
The Amazon Devices and Services team, to which Amazon Lab126 belongs, focuses on developing new technologies and creating devices and services that aim to improve the lives of its customers. In Spain, the new laboratory will have multidisciplinary teams working on different products and services. Among others, they will work on improving the Fire TV device, which turns the TV into a smart TV, and Amazon Kids, created to boost cognitive development in early childhood with age-appropriate content.

Research and development
Manolo Arana, Director of Device Software and Services, explains, "Our mission is to enrich customers' lives with innovations in devices and services that inform, entertain and connect. We love to invent on behalf of our clients. We've done it for the last decade with Kindle, Fire Tablets, Fire TV, Amazon Echo and many more. Our products are the result of significant research and development to create the next generation of consumer electronic devices, services and operating systems."

Amazon arrived in Spain ten years ago and is already one of the fifteen companies with the largest number of employees in the country. In the last two years alone, it has created 11,000 permanent jobs. The Spanish workforce  already has 18,000 permanent employees and will reach 25,000 by 2025, according to the company.

Working environment
With a very diverse workforce in terms of age and skills, the number of high-skilled jobs related to specialities such as software development, information technology and engineering increased by 350 people last year.

The US company was recognised as a Top Employer in 2021 and 2022 for having a diverse, inclusive work environment and for offering its employees career development opportunities and training programmes.

Photo: Amazon