Amazon buys five renewable energy projects in Spain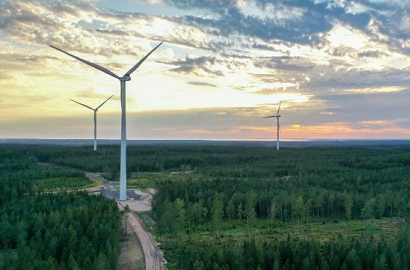 26 April 2022
The company increases its domestic capacity to 1.4 gigawatts with three solar plants and two wind farms
Amazon has announced the purchase of 37 new renewable energy projects, making it the largest corporate buyer of renewable energy in the world. Its project portfolio has a combined capacity of 3.5 gigawatts that, when added to previous acquisitions, totals 15.7 gigawatts across 310 projects in 19 countries.
Five of the new projects are in Spain. These consist of three solar plants and two large-scale wind farms that add 314 megawatts to the nine solar plants in Spain that already supply the US company. With these assets, located in Aragon, Andalusia and Castile-La Mancha, Amazon now has 1.4 gigawatts of renewable capacity in Spain.

Investment in renewables
Amazon CEO, Andy Jassy, said, "We are committed to protecting the planet and limiting Amazon's impact on the environment, which has led us to become the world's largest corporate buyer of renewable energy in both 2020 and 2021. Given the growth of our business and our mission to operate with 100% renewable energy, we are accelerating our investments in renewables".

Looking ahead, Jassy explained, "We now have 310 wind and solar projects in 19 countries, and we are working towards our goal of powering 100% of our business with renewable energy by 2025, five years ahead of our initial 2030 target.

Net zero emissions
The projects acquired will provide renewable energy to the company's various locations, including its corporate offices, logistics centres and Amazon Web Services (AWS) data centres. Its goal is to reach net zero carbon emissions by 2040, ten years earlier than the Paris Agreement. This commitment was made in 2019, when Amazon and Global Optimism co-founded The Climate Pledge.

To complement these investments, Amazon is investing in energy storage systems, which will allow it to store the renewable energy generated by its solar projects and use this at times when it is not being produced, such as at night or during demand peaks. The company has also tackled other initiatives, such as the largest ever order for electric delivery vehicles,  100,000 units. 

Photo: Amazon