AQ Compute to build sustainable data centre in Barcelona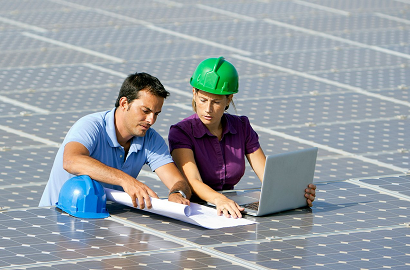 21 September 2022
The data centre's renewable energy supply will enable its customers to receive a service that meets their needs 
AQ Compute, a subsidiary of German investor Aquila Capital, is to open a sustainable data centre in Barcelona as a first step in implementing its strategic agreement with US real estate investor CBRE. The goal of the agreement is to make AQ Compute a leading pan-European data centre provider to global customers, from hyperscalers to large enterprises and other organisations. Its value proposition involves powering these facilities with renewable energy from hydroelectric, solar and wind power plants managed by Aquila Capital.
The data centre in Barcelona will be the German company's second data centre after the one located in Oslo (Norway). It will have an expandable capacity of 50 megawatts and is expected to be operational by the end of 2024. Like the others Aquila Capital plans to open in the future, the data centre will be powered by 100% renewable energy in order to meet the demands of its customers, who need large computing capacity while still meeting their sustainability goals.
Information in the cloud
Data centres are critical infrastructure for companies that store their information in the cloud. Emerging technologies such as artificial intelligence and augmented reality rely on these facilities, which require a large amount of energy to operate. As such, the new challenge is to power them by using renewable energy.
As part of the agreement, Aquila Capital will not only provide the energy but also the financial leverage needed to build and operate the data centres in Oslo and Barcelona, as well as all those to be built in the future. CBRE will be responsible for site selection and operation due to its experience in operating 850 of these facilities. It will also provide financial and real estate advisory services.
Photo: Aquila Capital