Betterfly lands in Europe with acquisition of Spanish company Flexoh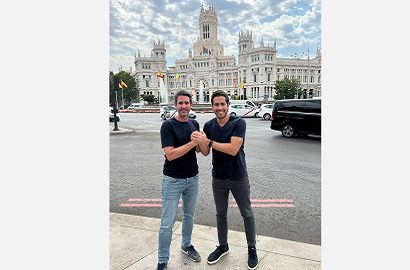 29 July 2022
The Chilean company, valued at over a billion dollars, wants to achieve 100 million users by 2025
Chilean platform Betterfly, which combines wellness, financial protection and social purpose, has begun its expansion into the European market by acquiring Spanish fintech Flexoh, which specialises in flexible work benefits. In doing so, the firm is also adding a new service on the way to the goal of reaching 100 million users by 2025.
After attaining unicorn status this year after being valued at over a billion dollars, Spain has been the first step in the European expansion for Betterfly, which was born in 2018 as an application aimed at transforming the healthy habits of users into food donations to combat malnutrition.
Healthy habits
In 2020, Betterfly developed a benefits platform that combines wellness, financial protection and social purpose, designed to enable companies to offer their employees benefits such as telemedicine, psychology, financial education and fitness and meditation apps, as well as life insurance that offers improved cover for those who adopt healthy habits, and accompanying this with social donations. Good habits, such as walking, saving or meditating, are also rewarded with donations to social and environmental causes.
After arriving in Spain, the aim is to increase the range of benefits for companies of all sizes. The firm will incorporate services that help clients to build team cohesion, with alternatives that support care for the physical, mental and financial well-being of employees, as well as boosting personal and organisational aims that help to build a better world. Instead of losing its name, Flexoh will become Flexoh by Betterfly.
Flexible benefits
As Betterfly's founder and CEO Eduardo della Maggiora - on the right in the photo - explained, "Entering Europe is a great challenge, but in Flexoh we found the perfect team for our first expansion outside Latin America". He considers the incorporation of Flexoh to be a major milestone, because "in addition to entering the flexible benefits market, we're taking the first steps in Europe through Spain, with a view to continue to spread the Betterfly effect to other countries on the continent, keeping our focus on prevention, protection and purpose".
Flexoh partner and CEO Guillermo Sanchez - on the left in the photo - explained the operation, "We found a really unique cultural fit. We'd never thought of selling Flexoh, but we're convinced that with our knowledge and purpose we can enhance the impact we have, and improve the quality of life of many more families and individuals".
Photo: Betterfly