Capza fund invests in Komvida health drinks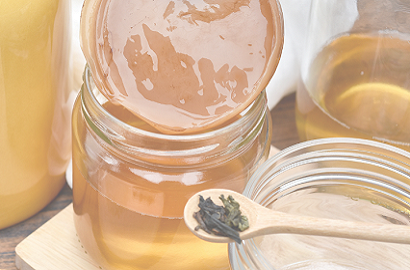 23 March 2022
In five years, the kombucha manufacturer and distributor has achieved a 70% market share.
French fund Capza has embarked on its ninth operation in Spain, acquiring a stake in Komvida, a manufacturer and distributor of kombucha, a probiotic drink rich in antioxidants, vitamins, folic acid and other nutrients that can have health benefits. The company was founded in 2017 by Beatriz Magro and Nuria Morales, in their home town of Fregenal de la Sierra (Badajoz).
The two entrepreneurs created their own alternative to fizzy and sugary drinks after learning about kombucha in California. It's a homemade fermented green tea drink that's 100% organic, gluten-free, vegan and unpasteurised, and contains no added sugar. The Spanish brand produces it in different flavours, by adding fruit during a second fermentation process.

Development strategy
Capza values Komvida's commitment to local suppliers and local labour, also appreciating the company's rapid growth, which has earned it a 70% market share in Spain. The Extremadura-based firm sells both online and offline, and puts innovation and user experience at the heart of its development strategy.

A highly qualified operational management team in the sales, marketing, operations and R&D departments works alongside translator and interpreter Beatriz and chemical engineer Nuria (who developed the formula), and all of them are focused on ensuring continued international growth. Capza's investment will finance the next stages of development, which will include expanding its product offering.

Passionate entrepreneurs
Managing Partner at Capza Transition SAS Emmanuel Bonnaud explained, "We were seduced by the meaningful project of these two passionate entrepreneurs. Beatriz and Nuria are committed to creating healthy products while promoting local production, and we're proud to support them in this new chapter of Komvida's development."

José Tomas Moliner, Capza partner in Spain, added, "Having the opportunity to partner with talented professionals like Beatriz and Nuria opens the field for us to grow in the healthy nutrition market, which offers unlimited opportunities."

The two entrepreneurs, for their part,  said, "We're glad that Capza have placed their trust in us. We both feel excited to be writing a new chapter of the story together. Capza's support will be essential to continue to grow and to achieve our main objective: improving people's well-being. As partners, we'll be working together to bring Komvida to new markets and new cultures, and to create new opportunities for the people of Extremadura."
Photo: Capza