Cegid buys Gestión Remota as new step in acquisition plan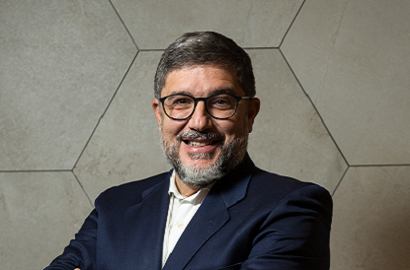 29 November 2022
The Madrid-based company brings Cegid a portfolio of over 240 clients in Spain, the United Kingdom, Chile and Colombia
French cloud-based business management solutions provider Cegid has acquired Spanish company Gestión Remota, which specialises in developing and marketing mobility software for real-time asset maintenance management.
Its main product, Gestiona3w, facilitates operations management and work by technicians at small and medium-sized asset maintenance service companies.
The Spanish company, founded in Madrid in 2006, will bring Cegid a portfolio of over 240 clients, mainly in Spain but also in the UK, Chile and Colombia.
Its solution supports planning, tracking and control of work orders, GPS and routing, budgeting and invoicing, document generation and analytics.
Most of its customers are active in the fire protection and security sectors and access the software through monthly SaaS (software as a service) agreements.
Intelligent maintenance
This new purchase, which is part of Cegid's acquisition plan, will enable it to strengthen both the service offering and the team for its Valuekeep brand.
The company markets intelligent, cloud-based maintenance management software that, like Gestión Remota, helps companies in any sector to manage their maintenance operations more efficiently and cost-effectively.
The CEO of Cegid Iberia, Latin America and Portuguese Africa, Santiago Solanas, said:
"Gestión Remota has done a great job so far, positioning itself as a strategic stakeholder for us.
And it has achieved all this without having a dedicated business development team, relying instead on customer references. We believe it has great potential for growth and scalability, and will benefit enormously from our extensive network of partners, while bringing us its expertise and technology.
It has in addition built its brand with a philosophy and culture very close to ours, which we believe will make it very easy to integrate."
Growing together
The founder of Gestión Remota, Javier Santaeufemia, is very excited about the integration, which, he explains, will allow them to "reach more customers and continue innovating.
Cegid has a proven track record with brands and professionals who have decades of experience, while maintaining the energy and appetite to lead the market, opening the door for us to grow together."
Cegid markets its cloud-based business management solutions to industries ranging from finance to human resources, accounting, retail and entrepreneurial sectors and small businesses.
In September, it acquired another Spanish company, Grupo Primavera, whose solutions are used in 130 countries.
It has over 1,300 employees on the Iberian Peninsula, derived from the integration of the companies Meta4 and VisualTime, in addition to all those that joined from Grupo Primavera.
Photo: Cegid