Enel builds 27 renewable energy projects in Spain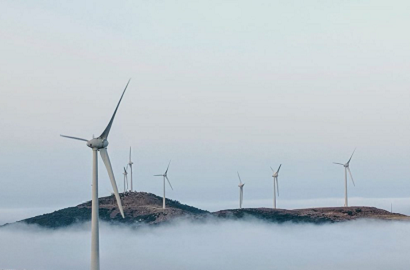 20 July 2022
Led by Endesa subsidiary Enel Green Power España (EGPE), the company will employ 4,200 people at their facilities
Endesa will build a total of 27 renewable energy projects through its subsidiary Enel Green Power España (EGPE) by 2022. The cumulative capacity of the new projects will add 1,130 megawatts to the company's renewables portfolio in Spain. In addition, over 4,200 professionals will be working on the construction process.
The new portfolio responds to the company's commitment to decarbonisation, and the goal is to achieve 12,300 megawatts of renewable capacity by 2024. If this figure is reached, 92% of Endesa's energy production on the Spanish mainland will be emissions-free by the end of the year. And on the horizon is the more ambitious challenge of reaching 100% by 2040 between solar, wind and hydroelectric installations.
Having connected 626.65 megawatts of new renewable capacity in 2021, EGPE currently manages 8,390 megawatts in Spain, of which 4,746 megawatts are hydroelectric plants, 2,546 megawatts are wind farms, and 1,098 megawatts are solar plants.
Shared value creation
As Endesa's Head of Renewable Construction Luca Capuozzo reports, "the solar and wind projects are being built mainly in the regions of Aragon, Castilla-La Mancha, Extremadura and Andalusia." All of them have been developed with what the company calls a shared value creation approach. The goal is to achieve the maximum integration of each with the surrounding environment, encouraging participatory initiatives with the local community.
To achieve such integration, projects will share space with activities in the primary and tertiary sectors. Training courses will also be organised to improve the employability of the local population, procurement and acquisition of goods and services in the local area will be encouraged, and public and private initiatives focused on the energy transition, such as those related to self-consumption, energy efficiency and electric mobility, will be supported.
Training and employability
The company has already experimented with this approach in recent years, training more than 4,000 people in the operation and maintenance of solar and wind power plants, and in the assembly of panels and construction of wind power plants. It has also supported initiatives such as the implementation of 31 LED lighting projects, 27 energy efficiency and self-consumption solar projects and 28 energy audits in public buildings.
Among Endesa's latest projects is the Tico Wind wind farm in Aragon, with 180 megawatts of capacity. It is the largest in Spain, and is now being complemented by the construction of two solar plants nearby, adding a further 77 megawatts and bringing the two technologies together. In the same region, in the town of Andorra in the province of Teruel, the electricity company has begun construction of a solar plant that will replace the old thermal power plant and will have an installed capacity of 49.71 megawatts.
Pastures, crops and pest control
Five of Endesa's new projects, each aimed at generating around 49.5 megawatts, are in Extremadura. All in all around 800 people will be employed in their construction, and they will join the eight solar farms that were opened last year. As an example of compatibility with other activities, in some of them, sheep already graze among the solar panels, and in others there are crops on which the impact of the shade the panels give is being studied, and bird nests are being used for organic pest control.
The 40 projects that EGPE is currently developing in Andalusia represents a total investment of €1.4 billion. Among the environment integration initiatives, the Carmona solar apiary, the first commercial initiative for the production of honey inside a PV solar energy plant developed by local beekeepers, stands out. It is complemented by the cultivation of aromatic herbs, the implementation of a beehive sensor system by two Spanish technology startups - Protofy and Smartbee - to make beekeeping more efficient and provide beekeeping courses and apitourism activities in collaboration with the city council.
Projects under construction in Castilla-La Mancha include five solar and three wind power plants, and work will soon start on two more solar plants. Among them is the Campillo wind farm, which will become the largest in Spain when completed, with a production capacity of 259 megawatts. The company is also developing a number of renewable energy projects in Mallorca, with a total capacity of 56.6 megawatts and an investment of around €48 million, co-financed by the Feder funds.

Photo: Endesa