Swedish fund EQT invests in disease-resistant fruit development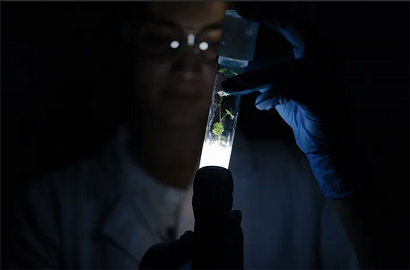 16 March 2022
It acquires a stake in SNFL, which specialises in natural hybridisation for improving growth 
Swedish fund EQT has made a "significant" minority investment in the Spanish company SNFL, which specialises in natural hybridisation and other non-transgenic processes to improve table grape varieties. The innovative processes SNFL works with seek improvements to agricultural yield as well as to the fruit's nutritional value, taste, texture and shelf life.
The production of disease-resistant varieties reduces the need to use fungicides, which are one of the greatest environmental challenges to the grape industry in the cultivation process.

EQT has at the same time acquired a Californian company, IFG, which also develops improved table grape and cherry varieties, using similar techniques to the Spanish company. It approached this second transaction along with AM Fresh Group and Paine Schwartz Partners, SNFL's other two shareholders.

Joint purchase
The aim of the Swedish fund is to bring together a single company with an improved value proposition for producers, retailers and consumers. EQT will have a significant minority shareholding and AM Fresh will be the majority shareholder,   continuing to invest in the new company. The transaction is expected to be concluded in the last quarter of this year.

With its holding in the new company, EQT, via its EQT Future fund, intends to accelerate its impact, back up investments in digitisation and innovative technologies for improvement and boost the search for R+D excellence.

Protecting resources and the climate
SNFL has 67 patented table grape varieties that are grown in 19 countries and the company has R+D centres in Spain and the USA. IFG, for its part, has 47 patented table grape and cherry varieties that are grown in 15 countries. The work of both companies is in line with EQT's aim to protect resources and the climate, improving agricultural yield and minimising the use of fungicides.

EQT shareholder Johan Renström said, "We are delighted to be able to support these two innovative companies and this is an excellent example of how EQT Future invests in companies with the potential to lead industries towards a more sustainable future. EQT Future will support accelerated investments in R+D and will focus on impact, digitalisation, systems and organisational development".

Svein Tore Holsether, a member of the fund's delegate board, added, "Sustainable agriculture is one of our greatest opportunities and challenges. SNFL and IFG have an important role to play in accelerating the transition with their focus on minimising the use of resources and the use of fungicides".

Álvaro Muñoz, CEO of AM Fresh explained, "I am proud of the future we will create by combining our efforts to the benefit of consumers, producers, retailers and the planet. AM Fresh will continue with its total investment in SNFL that, along with IFG, will be much closer to our long-term aim of feeding the world better, with fresh, healthy, natural food produced in a more sustainable way".

Photo: EQT