GAC invests €400 million in in Spanish solar photovoltaic plants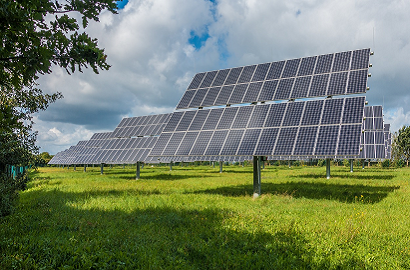 01 February 2022
This is the first investment outside Italy by its Green Arrow Infrastructure of the Future (GAIF) fund
Independent alternative asset manager Green Arrow Capital (GAC) has announced the acquisition of a portfolio of ready-to-build solar PV plants in Spain with a total capacity of 508 megawatts. It is the first international investment by the organisation's Green Arrow Infrastructure of the Future (GAIF) fund, which was launched early last year.
GAC has reached an agreement with previous owner Progressum Energy Developments (PED), and will pay over €400 million for a portfolio that will help the company to strengthen its position in the international renewable energy and energy storage market.

Diversified investments
With this transaction, the GAIF fund's investments now exceed 800 megawatts. In addition to new solar photovoltaic facilities, its portfolio includes other wind and hydroelectric plants that are already in operation, under construction or at the ready-to-build stage. Other current projects include biomethane production, storage, electric vehicle charging infrastructure and 5G towers.

The acquisition is not only its first foreign operation, but puts the Spanish portfolio ahead of the Italian portfolio in terms of energy production capacity. Together with GAIF's assets, the investments by GAC, which was founded in 2012, are close to €1.8 billion, and are divided into three different strategies: clean energy and infrastructure, private equity and private credit.

Significant early-stage presence
Daniele Camponeschi, founder of Green Arrow Capital and CIO, commented on this first operation outside Italy, "This acquisition in Spain is the first major international transaction aimed at consolidating GAIF's positioning abroad. This investment will provide the fund with a significant initial presence in the Spanish market".

In terms of company strategy in Spain, Camponeschi explains, "Our goal is to make further strides towards becoming a key player in energy transition and to continue with our strategy of integrating the renewable energy supply chain internationally. It is this investment strategy that sets GAIF apart from its competitors. In this regard, we are pleased to announce that, in partnership with E-GAP, the fund's activities related to storage and EV charging infrastructure will soon be launched in Spain, France and Germany (starting from Madrid, Paris and Munich respectively)".