Latécoère expands in Spain with MADES acquisition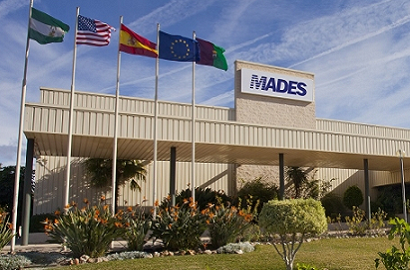 21 January 2022
Málaga Aerospace, Defence & Electronics Systems employs around 100 highly skilled staff
The aerospace group Latécoère has announced the acquisition of Málaga Aerospace, Defence & Electronics Systems (MADES) from the American Industrial Acquisition Corporation (AIAC). This is the third acquisition by the French company since the capital increase completed in August. This is also the first transaction of this type that the company has carried out in Spain.
One of the characteristics of this leading aeronautical industry player is that it is active in all segments of the value chain; from design and manufacturing to assembly, installation and maintenance. With headquarters in Toulouse, its arrival at the Andalusia Technology Park does at first glance bring a small company of around 100 employees onto its payroll.

Market positioning
MADES was no doubt particularly appealing to Latécoère due to two factors: on the one hand, its high specialisation in precision electronics, both for military use, which accounts for 80% of its sales, and commercial aviation safety and industrial end markets. On the other hand, its market positioning as a provider to leading American and European contractors.

The MADES staff are bringing a high level of skill to the group. The acquisition boosts the company's value chain and not only offers it new markets, but also enables it to improve the response to the needs of its current customers. MADES also provides Latécoère with new solutions to serve future generation aircraft.

Regulatory approval
As well as the normal commercial and regulatory conditions for this deal there is also the relevant approval by the Council of Ministers, due to the relationship maintained between MADES and the military industry. This step is expected to happen in the first half of this year. Thierry Mootz, Chief Executive Officer of Latécoère, views the transaction as exciting and stated, "MADES is a market-leader with effective management and first quartile operational and customer performance."

On its immediate future, Mootz explained, "MADES is developing our position in the US Defence market segment and will create significant synergies in Latécoère's Interconnection Systems division, as well as reinforcing our No 1 position in avionic racks. We are continuing to accelerate the external growth strategy announced at the time of the capital increase and are therefore realizing our ambition to serve the aerospace industry with innovative solutions for a sustainable world."

Photo: Latécoère