Matrix Renewables expands solar portfolio in Spain by 400 MW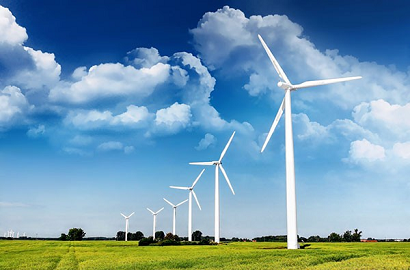 20 January 2022
Construction of the four new solar PV assets is due to start this year
Matrix Renewables' renewable energy platform, backed by global alternative asset manager TPG, has once again chosen Spain to continue expanding its portfolio. The new operation comprises five solar PV assets in Spain and Italy, with a combined capacity of 440 MW. The lion's share, 400 MW divided over four projects, will be installed in our country. The first phase of construction is expected to begin this year.
Spain has in this way once again added a portfolio that between Europe, the United States and Latin America now includes 1.8 GW of solar PV energy projects. Some of these are already operational, while others are either in the construction phase or waiting for work to commence. A further 2.3 GW of renewable energy projects are currently in the development phase.

Geographical diversification
This new initiative consolidates the company's strategy in terms of expanding its presence in the renewable energy sector across Europe. In this regard, Íñigo Asensio, Head of M&A at Matrix Renewables, explains, "With this new agreement, we continue to grow our business in Spain and Italy, allowing us to build upon our existing geographical diversification. During 2021, Matrix has become a prominent player in the renewable energy sector, we've grown our portfolio to more than 3.5 GW across Europe, the US and Latin America. We'll continue to further explore additional opportunities in these regions over the course of 2022 as we continue to expand globally."

The last operation of these characteristics carried out by Matrix in our country took place last June. On that occasion, as well as acquiring a solar portfolio of 300 MW, split between Spain (210) and Portugal (90), an agreement was reached with Alten Energías Renovables for the development of a total of 2 GW of solar projects and storage, distributed between the two countries.

The US company's first acquisitions in Spain in 2020 were also noteworthy. Shortly after its launch at the beginning of July, it acquired 125 megawatts from Trina Solar and 150 megawatts from Rolwind, bringing its portfolio of acquisitions in Spain to 975 megawatts in just eighteen months. More specifically, there is an agreement in place with Rolwind to implement projects of up to 1 GW.

Photo: Matrix Renewables